Guide on How Much You Can Borrow Under the BDO Cash Loan Offer
BDO CASH LOAN – Here is a guide on how much you can borrow under the personal loan offer of BDO Unibank.
BDO Unibank is one of the most prominent banks not only in the Philippines but even in other countries. It has continuously served the public with excellent services for decades already.
BDO offers deposit and savings accounts, credit cards, trust and investment products, and remittance services. It also offers different kinds of loans to the public.
One of the loan offers is the BDO Personal Loan or the BDO Cash Loan. It is under this loan that you may obtain some cash for other purposes apart from buying a house or a car.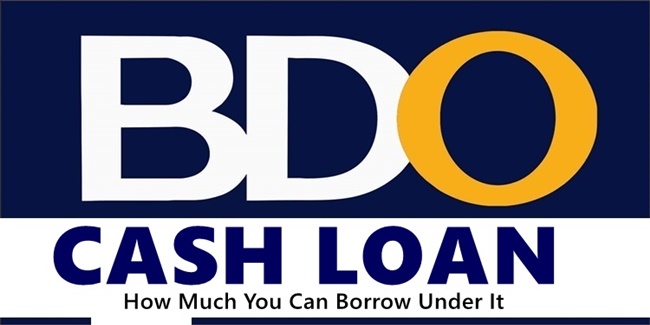 You may apply for the said loan offer to fund your home renovation, buy a furniture, go on a travel, pay for the tuition fees, etc. It is also open debt consolidation.
Who may apply for the said loan offer?
To be eligible to apply for the BDO loan, the applicant must be:
a Filipino citizen / a foreigner residing in PH for over 2 years already
at leas 21 years old but not more than 70 years old upon the loan maturity
having contact information like a mobile phone and at least one (1) landline phone number
living or residing in an area that is covered by BDO services
employed or self-employed with a stable source of income
How much can you borrow under the BDO Cash Loan?
The minimum loanable amount under the personal loan offer of BDO is Php 10,000.00. BDO has not posted details regarding the maximum loanable amount. Do you want to apply for it? You may visit – BDO PERSONAL LOAN: How To Apply For Personal Loan To Banco de Oro.
Thank you for visiting our website. We hope we have helped you with regards to this matter. You may keep coming back for more informative guides.