Guide on the Chinabank Loans Offered to the Public
CHINABANK LOANS – Here is a full list of the China Bank loan offers you may apply for to get some assistance for a purpose.
In the Philippines, among the turn-tos of the people amid the need for some cash assistance are the banks. They offer financial aid in the form of loan offers and one of the banks offering it is the Chinabank.
When it comes to the loan offers, the bank has two – a home loan and an auto loan. Each of them serves different purposes.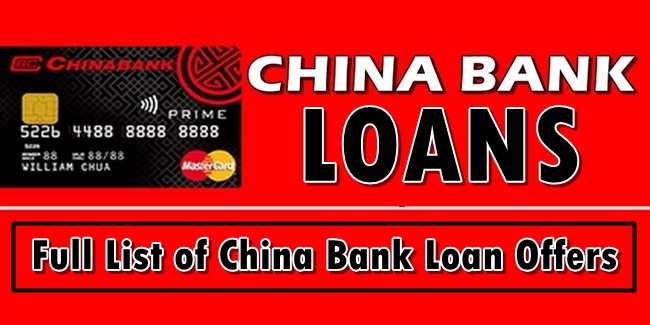 Based on the official website of the bank, here are some details regarding the Chinabank loans offered to the public:
China Bank HomePlus
You may apply for the China Bank HomePlus for any of the following purposes:
Purchase of a lot or a house and lot
Home construction
Home renovation
Residential property purchase reimbursement
Refinancing of an existing home loan
With regards to the payment terms, you may pay for up to 25 years for a house and lot, 15 years for vacant lots, and 10 years for condominium units.
China Bank AutoPlus
If you are into purchasing a brand new or second-hand vehicle or the reimbursement of a car purchase, you may seek some financial assistance through the China Bank AutoPlus. It offers transparent dealings and no hidden charges.
Also, the bank assures low interest rates, low monthly amortization, very low downpayment, and longer payment tenor under the AutoPlus loan offer.
To apply for any of the aforementioned Chinabank loans, you may visit – https://www.chinabank.ph.
Thank you for visiting our website. We hope we have helped you with regards to this matter. You may keep coming back for more informative guides.
READ ALSO: CREDIT CARD CHINABANK – How To Apply For Credit Card to China Bank