Guide on the Minimum & Maximum Loanable Amounts Under the Maybank Personal Loan
MAYBANK PERSONAL LOAN – Here is a guide on the minimum and maximumk loanable amounts under this type of loan offer.
Most especially in face of financial emergencies, one of the things that you can turn to is a bank loan. You may apply for a bank personal loan which serves flexible purposes. One of the bank that offers it is the Maybank.
The said type of loan offer can be applied for in line with the purpose of paying for the medical bills, purchasing a gadget, going on an international trip, buying a new appliance, etc.
Are you interested to know on how much you can borrow under this loan offer of Maybank?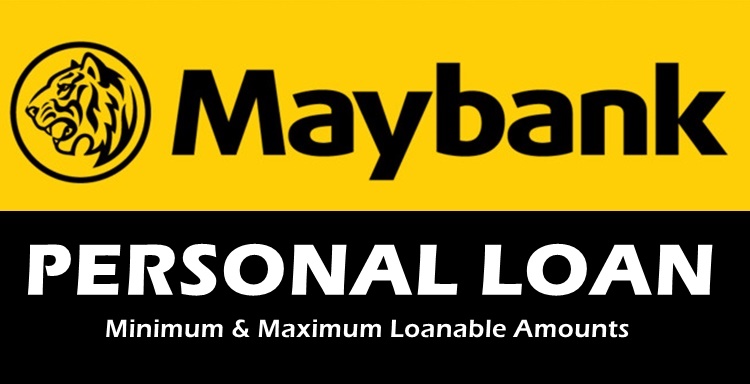 On its official website, the bank has posted details on the minimum and maximum loanable amounts under Maybank Personal Loan.
According to the bank, under the "enAble Personal Loan", the borrower can get not less than Php 50,000.00 and as much as Php 1,000,000.00.
Minimum Loanable Amount: Php 50,000.00
Maximum Loanable Amount: Php 1,000,000.00
With regards to the payment terms, the borrower can pay for the loan amount in 12, 18, 24, or 36 months. According to Maybank, there is no need for a collateral in applying for this type of loan. You just have to pass the eligibility qualifications and the requirements set.
Eligibility Qualifications
You should be a Filipino citizen, at least 23 years old but no older than 65 years old when your loan matures.
Your home address or business address should be within any of the bank's service regions.
You should have the following contact numbers: home landline, office or business landline and a mobile number.
If you're employed, you should be with your current employer for at least 2 years and earning a minimum basic salary of P25,000. Your employer/company should be one of the Top 7,000 companies in the Philippines.
If you're a Professional or Self-employed you should have been in the same profession or the same business for at least 5 years. As a business owner, your business should have been operational for the past 5 years with at least 2 continuous year with profitable operations with an average monthly income of P200,000.
Requirements
General Requirements
Completely filled out and signed application form
Photocopy of 2 valid IDs
Photocopy of latest credit card billing statement
Photocopy of latest utility billing statement with residence address
For Employed Applicants
Original certificate of employment with compensation or 1 month payslip
Photocopy of latest ITR or BIR Form 2316
For Self-Employed Applicants
SEC/DTI Certificate of Registration
Latest 2 years ITR with BIR stamp and tax receipt
2 years audited financial statements
Latest 6 months bank statements
List of 3 major suppliers and customers
Gather the aforementioned requirements and bring them with you to the nearest Maybank branch. Obtain a copy of the loan application form from the bank.
Thank you for visiting our website. We hope we have helped you with regards to this matter. You may keep coming back for more informative guides.
READ ALSO: MAYBANK CREDIT CARD – How To Apply For Maybank Credit Card Online