Guide on Robinsons Bank Loan Calculator To Check How Much You Must Pay Monthly
ROBINSONS BANK LOAN CALCULATOR – Here is an online calculator you can use in checking your loan monthly amortizations.
Are you planning to get a motorcycle under a loan offer? The Robinsons Bank is one of the entities that you can turn to for it. Its loan offer covers both two-wheeled and three-wheeled motorcycles.
Furthermore, this motorcycle loan offer is not only for brand new motorcycles. You can also apply for a loan in the pursuit of purchasing a pre-owned or second hand motorcycle. It is open for individual applications of employed and self-employed individuals as well as overseas Filipino workers (OFWs). You may also apply for it as a partnership or corporation.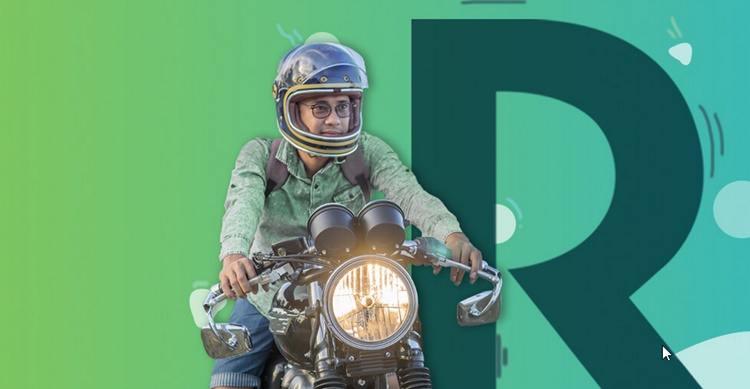 Under the Robinsons Bank Motorcycle Loan offer, you can repay the amount you borrowed for up to 36 monthly installments. The said maximum loan term applies for all – regular or solo bike, big bike, and second hand units.
You just have to prepare for the downpayment which depends on the selling price of the unit you want to purchase. For a guide on how much you must prepare, feel free to visit – Robinsons Bank Motorcycle Loan Downpayment – How Much You Must Prepare.
Do you want to check how much your monthly amortizations may be? You can do it through the Robinsons Bank Loan Calculator. You need to prepare the following details:
MC Unit Type
Selling Price
Downpayment
Amount Financed
Terms
For the Robinsons Bank Loan Calculator, you may visit – www.robinsonsbank.com.ph.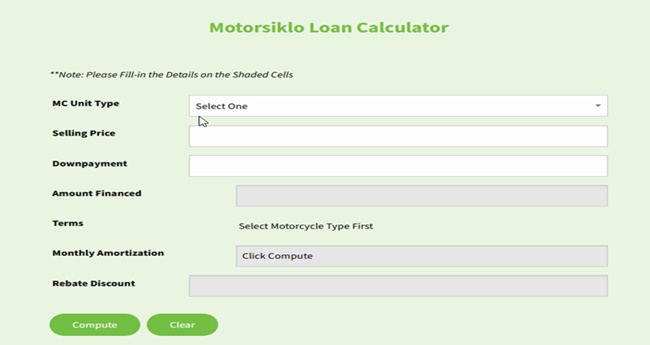 To apply for this motorcycle loan offer, there are documents that you need to prepare. To check on the documentary requirements, you may visit – Motorcycle Loan To Robinsons Bank – List of Requirements You Must Prepare.
You may also visit – Apply for Robinsons Bank Motorcycle Loan – Step-by-Step Guide