There are several segments of the food and beverage industry, all dedicated to serving their customers and making a profit. While competition is fierce in all areas of the food and hospitality field, perhaps the "pizza wars" are the most heated.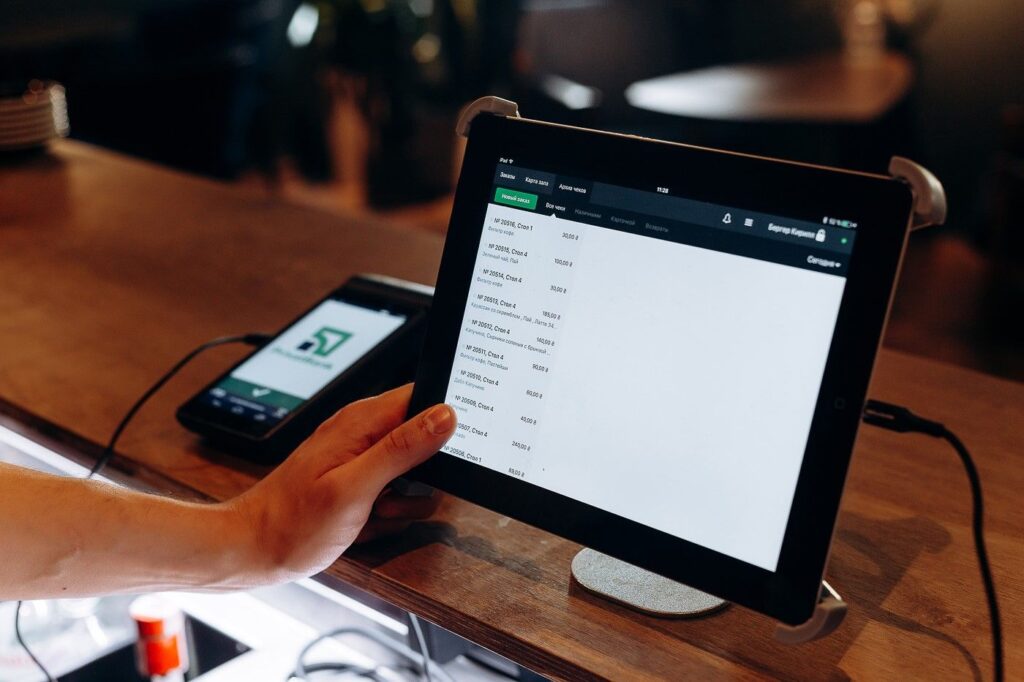 The typical consumer of the 2020s is very different from what they were in the 1980s or earlier. Their tastes have changed, their attitude has changed, and their expectations have changed. Pizza restaurants have also changed to keep up with their customers.
For example, once upon a time, a trip to the pizza parlor meant a pizza and a beverage. Now, with what some call the "Millennialization" of consumers, salad bars and other "healthy options" are a must.
Pizza has been a popular favorite food for many years and is expected to be with us far into the future. It is pizza's popularity that has earned it a separate category in the food industry. Pizzerias require unique point-of-sale (POS) technology to ensure efficient operations.
Following is additional information you need to consider when buying a pizza shop pos software.
1. Online Ordering
Believe it or not, pizza orders submitted online are about 18% higher than called-in orders. It's no wonder why large chains have focused so much on their online systems to take advantage of the computerized consumers of the 21st century.
It only takes a few clicks of your computer's mouse or taps of your finger on your smartphone to order a pizza and have it delivered hot to your door in a half-hour or less. Ordering for delivery is not only easy, but it is also quick and convenient.
If you've had a hard day at work, the last thing you want to do when you get home is stand over a hot stove or oven to cook dinner. You probably don't want to have to get back in the car and drive to a restaurant for your evening meal.
You want to stay home, sit down, relax, and eat. Having a pizza delivered to your home allows you to do all of those things.
Online ordering systems may seem complicated, but most companies providing these add-ons can install them. The system will monitor your online items just as you do with your in-store menu.
2. Menu Customization
The modern customer needs and demands options. A menu of only a cheese and/or pepperoni pizza just won't do. There is a trend for healthier food options. Customers want something different for their pizza-buying bucks.
Your pizzeria POS can be customized to allow you to sell one slice of a particular type of pizza. That may not sound like a good idea for the kitchen staff, but it is for customers who may not feel like eating an entire pizza or may want a few different tastes for their meal. It might also let you provide a service they can't get from your competition.
Don't stop with toppings. You could do the same thing with different sauces and crusts. The more people you can please, the more customers you will have.
They say you can't please everybody – but that doesn't mean you can't give it your best try.
3. Delivery Management
Most people think of pizza when they think of home food delivery. It may not have been the first food delivered to your doorstep, but it is the main reason for the boom in home deliveries.
As a pizzeria owner/manager, you have to pay attention to the time it takes to cook the pizza and deliver it. You have to deal with delivery drivers and other employees. Most importantly, you have to make sure the customer's order is complete, correct, and arrives hot and intact.
That's a lot to worry about.
A pizzeria-specific POS system will manage these issues and ease those worries. It can find the quickest route to the customer's house and track your driver on his delivery run. It will take your delivery operation to the next level of customer satisfaction.
4. Comprehensive Sales Reporting
It takes a lot to run a successful pizzeria, but there are many resources out there to help you succeed. To be successful, you must be concerned with everything from when the customer places his order to when he puts that first piece of delicious pizza in his mouth.
To do this, you might want to determine your best-selling and worst-selling type of pizza, including toppings and style of crust. You can analyze your online and in-store sales with an integrated online ordering system and remove the unpopular items from your POS.
5. Inventory
Any good pizza has several ingredients in addition to the toppings. There are the ingredients to make the crust and those needed for your special pizza sauce. Then you have the toppings and the cheese.
Inventory is a major cost of your business, so a POS system that can manage that inventory is critical for your success.
It doesn't matter if you are a small operation or an industry giant; failure to keep track of inventory costs can cost your business dearly.
You want to keep waste to a minimum. Tackling this task manually could be overwhelming. Using an automated system saves time and money while also decreasing wasted food.
6. Loyalty
People love pizza. Often, they love a particular type of pizza and a favorite pizza restaurant. Customer loyalty is why the pizza powerhouses are raking in the dough, so to speak.
For example, Dominos and Papa Johns are finding new but simple ways to encourage customer loyalty. They constantly introduce new loyalty programs that are so basic even a small local pizza shop can use them.
The secret ingredient: Listen to what your customer wants and give it to them.
The result is a super customer experience that results in return business, good word-of-mouth advertising, and more profits for you.
Conclusion
Any restaurant will benefit from the advice shared in this article, but knowing there is a POS system with these features that are designed specifically for a pizzeria is even better. Some POS systems may not have customizable pizza menu options, pizza-specific loyalty programs, a comprehensive inventory management system, and delivery management functions.
Don't buy POS software because someone told you it is used in restaurants across the country. You don't want to know what works for someone else. What works in a burger stand may not be right for a pizza parlor.
You want a POS system that works for your pizza restaurant. Pizza POS software with pizza-specific features is an investment that can ensure your restaurant continues to grow and prosper.