Update on Price of Egg in Public Market in PH Now
PRICE OF EGG – The selling prices of eggs in the Philippines remain high due to the insufficient supply of eggs in the country now.
Many people are trying hard to make ends meet now because of the high prices of basic goods and commodities in the Philippines. Rice, sugar, and flour, which are among those that are usually needed, are just some of the products that come with high costs now.
The high prices of oil products sold in the country have triggered an increase in the costs of basic goods and commodities in the country. Some vendors previously explained that they incur bigger costs in transporting their products due to the high prices of fuel now.
Many people called for the suspension of the fuel excise tax but the previous administration declined the call. According to Malacañang then, the budget from the fuel excise tax is already intended for the projects of the government. The Department of Social Welfare and Development (DSWD) is set to release ayuda to poor Filipinos amid the financially challenging months.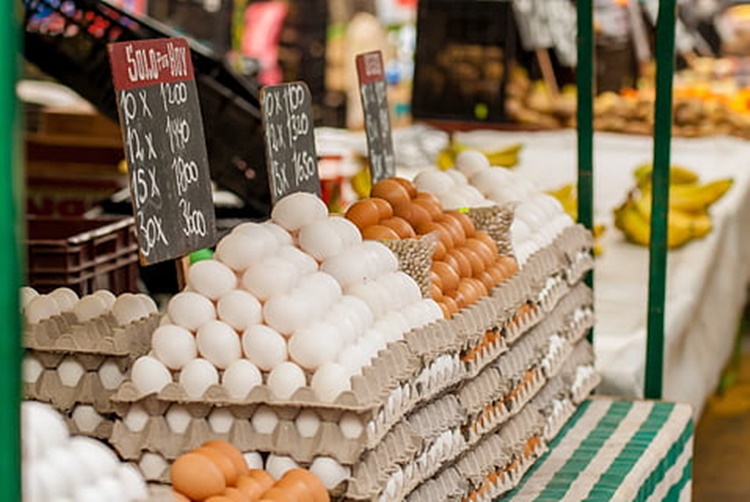 The price of egg is one of those that greatly increased amid the high costs of basic goods and commodities in the country. Previously, it was explained by some poultry business owners that a lot of business owners in the industry previously stopped their production leading to an insufficient supply of eggs now.
Based on a report on ABS-CBN News, the price of egg remains high amid the decreasing costs of meat products in wet markets. The high costs of eggs is still due to the insufficient supply. The following are the average costs of eggs per tray depending on the size:
Small – P200
Medium – P215
Large – P220
The prices of salted egg and balut were also affected. From P12, a salted egg is now usually sold at P13 each. With regards to balut, from the previous cost of P11 each, it is now at P15 each.
You may visit – Prices of Pork Meat Drop in Some Public Markets