GSIS Survivorship Pension Requirements for Application
GSIS SURVIVORSHIP PENSION – Here is a guide on the requirements in applying for this benefit.
Are you a member of the Government Service Insurance System? More commonly called as GSIS, most of this social insurance institution's members are workers in the government and the public sector.
GSIS members remit a certain amount of their salary to the social insurance institution monthly. This will serve as their savings. Members of this agency are entitled to its benefits and loans depending on their contribution.
VISIT: GSIS RETIREMENT BENEFIT – How Much You Can Get Under R.A. 8291
One of the benefits is the GSIS Survivorship Benefit. It is no secret that most GSIS members look forward to their retirement. After retiring and reaching the qualifications, a member may apply to become a pensioner.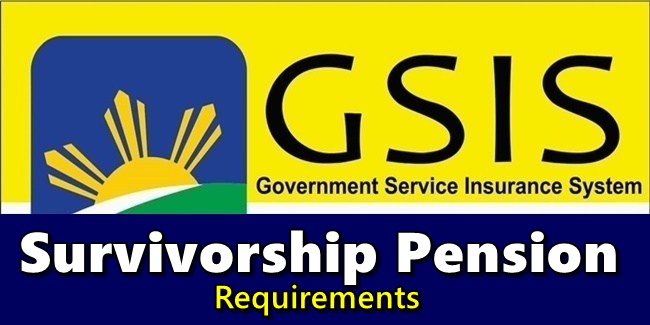 However, there are also unfortunate cases when pensioners died shortly after their retirement. With regards to these cases, the GSIS recognizes their pension as a right and not just as a priviledge.
The family of the pensioner may claim a part of his or her pension through the Survivorship Benefit. The amount will depend on who will be granted the said benefit.
There are primary and secondary beneficiaries of the GSIS Survivorship Pension. You may visit – GSIS PENSION – Who Are Considered As Primary & Secondary Beneficiaries.
According to GSIS, the secondary beneficiaries may only claim the pension in the absence of the primary beneficiaries. There are requirements in applying for the GSIS Survivorship Pension. You may visit the official website of GSIS for the documents to be submitted.
Thank you for visiting our website. We hope we have helped you with regards to this matter. You may keep coming back for more informative guides.
READ ALSO: GSIS Survivorship Pension – How Much the Surviving Spouse May Get