Guide on How Much You May Borrow Under the Pag-IBIG Calamity Loan
PAG-IBIG CALAMITY LOAN – Here is a guide on how much you may borrow under the said Pag-IBIG Fund loan offer.
The natural calamities are among the occurrences that are very hard to avoid – even to predict. Preparations can be done but there are really cases when an event's extent goes far beyond what is expected.
One natural calamity can lead to hundreds of families losing their homes, their source of living, and it can even cost lives. Among the preparations made by the government are the loan offers that can assist the people living in calamity-hit areas.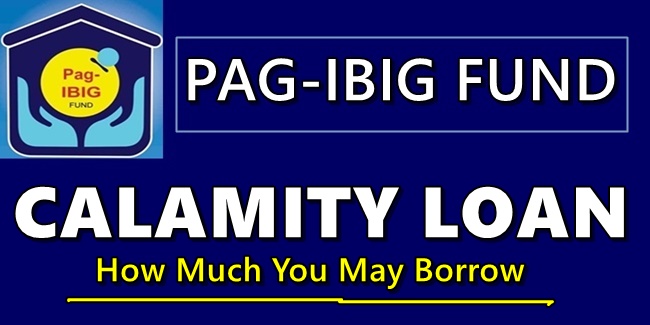 The Pag-IBIG Calamity Loan is one of those provided by the government. It is open for Pag-IBIG Fund members who are living in an area declared by the Office of the President or the local government as under a state of calamity.
According to Pag-IBIG Fund, a member who has posted at least 24 monthly savings may be eligible to apply for it. The applicant-member must present sufficient proof of income when applying.
How much can you borrow under the Pag-IBIG Calamity Loan?
On its official website, the Pag-IBIG Fund stated that a member-applicant may borrow up to 80% of his or her Pag-IBIG Regular Savings. The said savings is composed of both the member's monthly contribution, the contribution of his or her employer, and the dividends earned.
Do you want to know the process in applying for this Pag-IBIG Fund loan offer? You may visit – Pag-IBIG Calamity Loan – How To Apply for Pag-IBIG Fund Loan Offer.
Thank you for visiting our website. We hope we have helped you with regards to this matter. You may keep coming back for more informative guides.
READ ALSO: Pag-IBIG Loan Interest Rate Implemented By Gov't Agency