Guide on BillEase Partner Stores & Brands for Online Shopping under Loan
BILLEASE PARTNER STORES & BRANDS – Here is a full list of the merchants and brands that are connected will BillEase loan platform.
While it has gained popularity in some parts of the country, a lot of Filipinos are still not aware about BillEase. This platform offers a loan wherein the proceeds can be used for online shopping at its partner merchants and brands. Thus, you can really enjoy online shopping and just pay light monthly installments for the things you bought.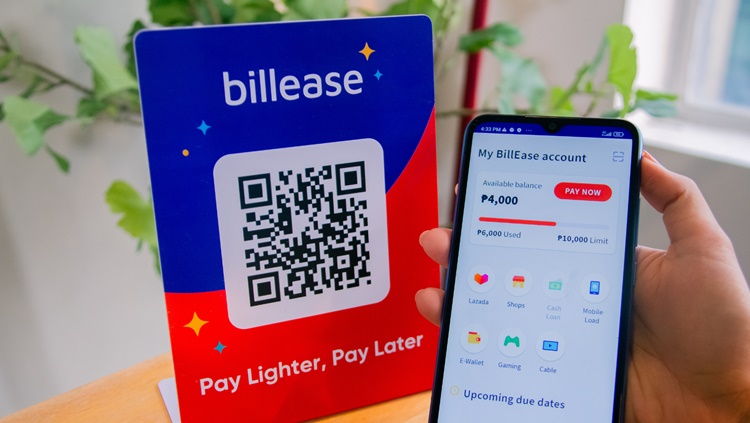 The BillEase partner stores feature products that are under different categories — electronics, home and living, marketplace, essentials, fashion, food and beverages, automotives, education, hobbies, health and fitness, beauty, pets and travel.
BillEase account works like a credit card. In the field of Home and Living, here are the BillEase partner stores as well as the brands whose products you can purchase using your e-wallet:
Ava Living
Coleman Philippines
Evee
Good Nice Home
Instant Pot
Kitchen Aid
La Sedia
Levoit
Oster Philippines
Oven Depot
Screwking
SOGO Furniture
Tempur Philippines
Ofix PH
All Home
Ash Kitchen Handmade
Bathala Philippines
Xtreme Appliances
Contract World Furniture
Body Koala
Cuppa Coffee Household Appliances Trading
Decoliving
Decormart
Dedipo Furniture Depot
Famous Brands Store
Furniture Manila
Furniture Source Philippines
Home Essentiale
House Hacks
JGAC Technologies
HongKong Bazaar
Midea
Powerled
Toshiba
Zion Philippines
Many Filipinos nowadays are fond of buying in marketplaces. The good news is that BillEase is connected with several popular online marketplaces where long lists of options per product are available. You can shop at this marketplaces using you e-wallet:
Lahat DITO PH
Lazada
Metrodeal
Shop Suki
Agora PH
Alleyway
Arribada
BeamAndGo
BIGAS2GO
Roots Collective PH
Winland Depot
The Nest Genie
ZAP IT
RTL Manila
Sta Lucia Grocers
CY Lifestyle Trading Company
CCB Marketplace
JetherMart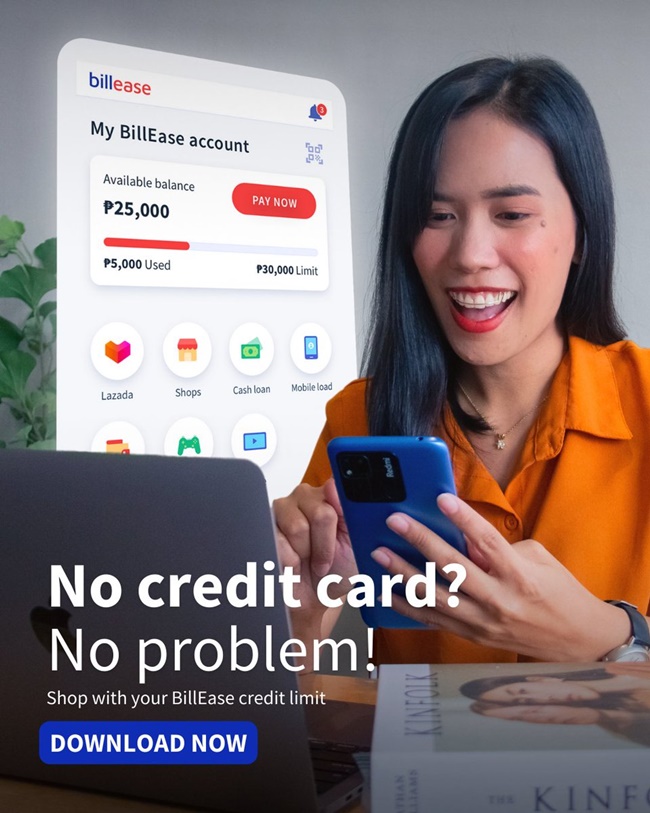 If you are into purchasing electronic products, BillEase is also a partner of different popular and trusted merchants and brands in the electronic field.
Kimstore
Anker
Philips
Poundit
Datablitz
Vivo
Power Mac Center
BTech Online Store
Catalyst Computers
Cebu Appliance Center
Central Juan
Cheapid
Chelsey Computer
CompAsia
DFESSTORE.COM
Digibyte Computer Parts
EchoPhoto
Edge
Ela Wong Gadgets Shop
EFZ Computer Parts & Accessories Trading
AJC Gadgets
AmpzPC
AMs PC Computer Sales and Services
Audio Refinery
Avoltech
AXM Tech
Benstore PC
Bermor Techzone
Billy Brooms Computer
DiGi Computer Land
DLP Enterprise
Double K Computer Retail and Services
Dreame
Dream PC Build
East Valley PC
Fleek
GadgetsManila
GameOne
IT World
JBL
Foods and beverages are also present in the categories under the BillEase partner stores. You can buy some groceries under these merchants and products using your e-wallet:
Frozen MNL
Gurkka
Yardstick Coffee
AllDay Supermarket
Big Al's Cookie Jar
Bistro Charlemagne
Cabalen
CoffeePH
Zagana
DrinkzyPH_DrinksDelivered
GVSatel
Ketos of Manila
Kukis Empanada
Pancake House
Sooshy's
The Ruby Pantry
Yaya's Fo
Of course, as there are foods and beverages, you may also shop some products under the health and fitness category using your e-wallet. You can simply pay for the products in installment while already enjoying their benefits to your body.
Activ Gears
Borough Lasik Center
Bunny Bodies
Ciderbears
Medicrate
My Treat Pad
Hydroflask
ResToeRun
Chris Sports
Cinchez Dental Clinic
Dandyfinds
DC Shoes
Doctor Anywhere
Do What You Can
Dr. Rachel Canlas Dental Clinic
Ear Diagnostics
E-Konsulta Medical Clinic
EYE Republic Optical
FG Clinic
Gym Things Outlet
Healthmart
Lumineux Glutathione
Olympic Village
True Health
If you want to buy clothes using your BillEase e-wallet, it is really possible as the platform is also connected with several fashion brands and stores. Here are the merchants and brands it is connected with:
Armoury
AZTRID
Bondi Studios
Butterfly Twists
Cole Haan
Ezra Shoes
HUE Manila
Ikigai Apparel
Havaianas
Bags in the City
Bimstore
Blooms and Petals
BNY Jeans
CHARMA
Eska Dancewear
Eve's Chic
Evry
Forum Outlet Store
Jockey
KINETIC
Meet My Feet
Oxy Originals
Snuggle Society
World Balance
Bayo
The Travel Club
Get Spotted Shop
Giordano
Ipanema
O bag
Olivia Manila
PNGB Jewels
Risque Designs
Unica
Visioneer
Univwatches
The loanable amount under the BillEase Online Cash Loan will give you the opportunity to enjoy online shopping and just pay for the things you bought in light monthly installments. The offer may suit both needs and wants.