Full List of Home Credit Loans You May Apply For
HOME CREDIT LOANS – Here is a full list of the loan offers of Home Credit Philippines that you may apply for.
Nowadays, not only banks got loan offers to the public. In fact, some lending companies have rapidly rose to fame just like the Home Credit Philippines. They got agents in almost all malls nationwide.
These agents are deployed in the different stores to assist those who want to apply for a loan to Home Credit. They are wearing white and red uniforms and are ready to help you make your application online.
In this article, we will list the Home Credit loans that you may apply for. We will also include their purposes and as well as links to specific pages for each.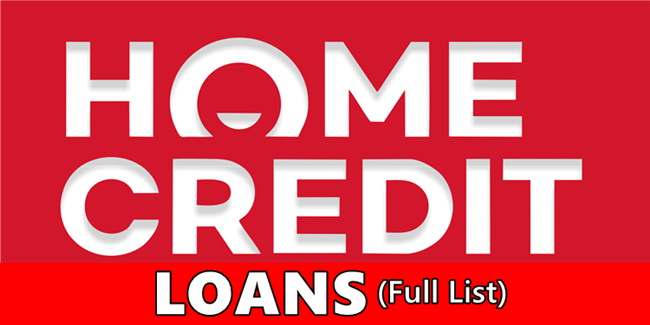 You got two (2) Home Credit loans to choose from – the product loan and the cash loan. Here are their features:
Home Credit Product Loan
This loan offer aims to assist clients who wants to purchase an item but cannot pay for it in full yet. Home Credit will pay it for you and you will have to repay the lending firm through monthly installments.
Under this loan offer, you may apply for the purchase of a laptop, a furniture, or an appliance among others. Do you want a guide on how to apply? You may visit – HOME CREDIT LOAN – How To Apply For Loan To Buy Gadget / Appliance.
Home Credit Cash Loan
Are you in need of cash? You may apply for Home Credit Cash Loan. You may apply for this offer and use the money where it can serve you best. The application process is very easy and you can be approved in a few minutes. You may visit – HOME CREDIT CASH LOAN – How To Apply For Cash Loan To Home Credit Philippines.
Thank you for visiting our website. We hope we have helped you with regards to this matter. You may keep coming back for more informative guides.