Guide on How Much You Can Borrow Under BPI Cash Loan (Personal)
BPI CASH LOAN – Here is a guide on how much you can borrow under the personal loan offer of the Bank of the Philippine Islands.
The Bank of the Philippine Islands, more commonly called as BPI, has a lot to offer to the public. It has savings, checkings, and time deposit accounts that can help you grow your money while keeping it.
BPI also got credit cards of different types and benefits. It also has prepaid and debit cards for those who are looking for it. Also, the bank offers several investment products.
The Bank of the Philippine Islands also have different loan offers. One of them is the BPI Cash Loan or the BPI Personal Loan.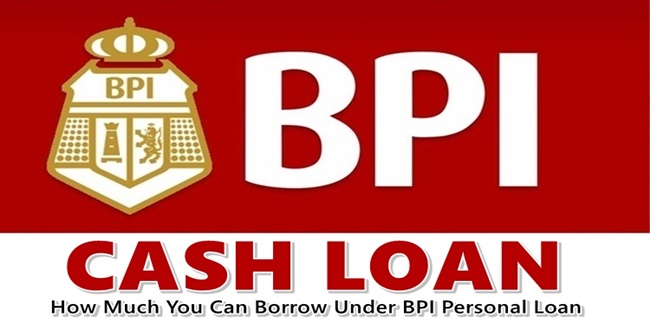 The said BPI loan offer does not require a collateral so a client can borrow some money. Also, it has very minimal eligibility qualifications. To be eligible for this loan offer, the applicant must be:
at least 21 years old but not more than 60 years old upon the loan maturity
a Filipino citizen
living or working in an area that is within the service locations of the bank
How much can you borrow under the BPI Cash Loan offer?
According to BPI, the minimum loanable amount under its personal loan offer is Php 20,000.00. The maximum amount that a client can borrow is Php 2,000,000.00. The loan can be repaid in 12, 18, 24, 30, or 36 months.
Do you want to apply for the said BPI loan offer? The application can be done online – at your utmost convenience. For a guide, you may visit this page – APPLY BPI PERSONAL LOAN – Guide in Applying for BPI Personal Loan Online.
Thank you for visiting our website. We hope we have helped you with regards to this matter. You may keep coming back for more informative guides.
READ ALSO: BPI LOANS – List of Loan Offers by Bank of the Philippine Islands (BPI)