Guide on How To Apply for BPI Cash Salary Loan Online
BPI CASH SALARY LOAN – Here is a guide on how to apply for the salary loan offer of the Bank of the Philippine Islands (BPI) online.
Nowadays, cash loan offers are undeniably in-demand. It is mainly because many people only have enough, if not below what is needed, for the monthly expenses. This offer is most appealing to parents.
The said type of loan may be availed in banks and lending companies. One of the banks that offer it is the Bank of the Philippine Islands.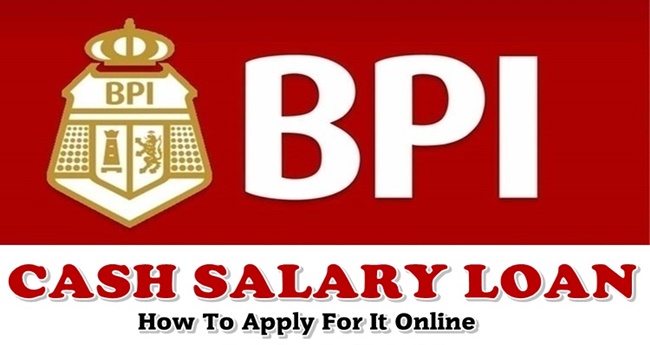 You may apply for the BPI Cash Salary Loan. It is a multi-purpose loan offer that can assist you in making ends meet, getting the car repaired, buying a new television, paying for the hospital bills, etc.
The said loan offer is open for both who have existing loan accounts and new clients. Do you want to know how much you may borrow under this loan? You may visit – BPI PERSONAL LOAN – Updated Minimum & Maximum Loanable Amounts Under It.
To apply for the BPI Cash Salary Loan, you may either visit a branch of the bank or do your application online. If you wish to apply through the latter mode, you may begin at – www.bpipersonalloans.com.
Thank you for visiting our website. We hope we have helped you with regards to this matter. You may keep coming back for more informative guides.
READ ALSO: BPI LOANS: List of Loan Offers by Bank of the Philippine Islands (BPI)