Minimum & Maximum RCBC Personal Loan Amount, Terms
RCBC PERSONAL LOAN AMOUNT – Here is a list of minimum and maximum loanable amount to Rizal Commercial Banking Corporation under personal loan and the terms.
One of the banks in the Philippines that offer personal loans to the public is the Rizal Commercial Banking Corporation or more commonly called RCBC.
The personal loan offered by RCBC called 'MyCash Loan' could serve as payments for:
Credit Card Bills/Finances
Tuition, Matriculation, School-Related Expenses (Books, Uniforms, Supplies)
Medical Bills
Travel, Vacation, Car Repair, Maintenance Expenses
Home Improvement & Furnishings
Appliances & Gadgets
Based on the official website of Rizal Commercial Banking Corporation, the personal loan also includes features such as Counseling, Convenience, and Flexibility.
With regards to Counseling, the bank can give you advice on the best options regarding your purchases.
The RCBC personal loan promotes "Convenience" – you can have it through an Automatic Debit Arrangement (ADA) with your RCBC checking account or Savings Bank account.
Another thing, the RCBC personal loan promotes Flexibility as you can pay for your loan in six(6) months or you can also stretch it. Do you want to know the loan amounts and terms for "MyCash Loan"?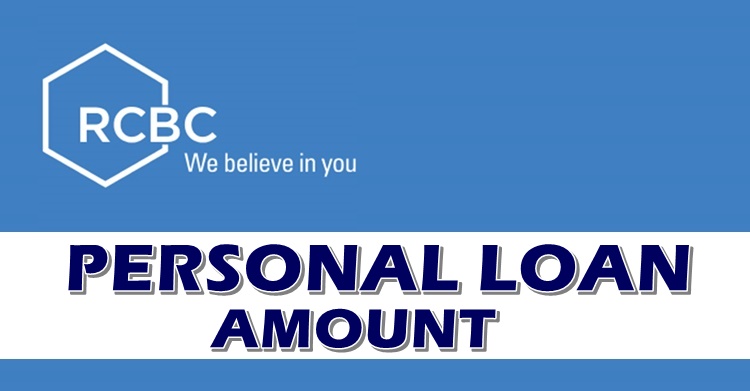 Below are the minimum and maximum RCBC Personal Loan amount and terms for "MyCash Loan":
RCBC Personal Loan Amount (Minimum & Maximum Loan Amount)
Minimum Loan Amount: Php 50,000.00
Maximum Loan Amount: Php 1,000,000.00
RCBC Personal Loan Terms (Minimum & Maximum Loan Terms)
Minimum Term: 6 Months
Maximum Term: 36 Months
According to RCBC, the loan amount will depend on the capacity of the borrower. Meanwhile, this kind of loan offer promotes longer tenure and low monthly amortizations.
Thank you for visiting our website. We hope we have helped you with regards to your inquiry about the minimum and maximum RCBC Personal Loan amount.
Feel free to keep coming back for more informative guides.