GCash, Ayala Land Bring Property Offers to Clients
GCASH – The virtual wallet app company announced that it partnered with Ayala Land to offer virtual property purchase services.
Many Filipinos now have a GCash account. The virtual wallet app has made money transfers and several other transactions including money more convenient and easier. With a virtual wallet account that holds some amount, you can go for cashless shopping. You may also pay your dining expenses through it as many restaurants now are accepting payments from a virtual wallet. Most of these restaurants are even the giants in the field where people usually love to eat.
Aside from cashless shopping and dining, the virtual wallet app also make things easier when it comes to buying load or paying for an online purchase. You don't have to wait until establishments offering money transfer services are open to seal a deal with a seller who is miles away from you. You can make the payment right away after you approved of the product and checked the legitimacy of the seller.
BUT, GCash is not stopping at offering its clients with convenient money transfer services, mobile phone reloading, and cashless shopping and dining experiences. It recently partnered with Ayala Land.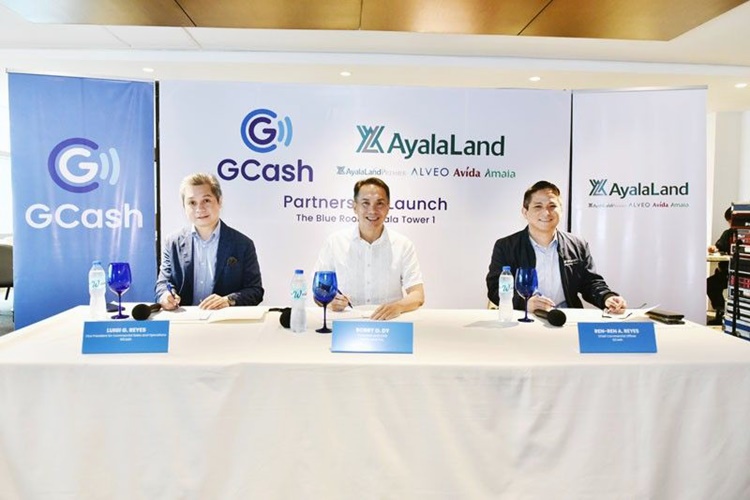 Based on a report on ABS-CBN News, the collaboration between GCash and Ayala Land will allow the users of the virtual wallet app to make property purchases online. You can visit the app's GLife feature to check the properties under Ayala Land Premiere, Alveo, Amaia, and Avida.
According to the report, if you are interested in one of the property listings, you may tap "inquire" and write your inquiry to check on the details of that property. Potential property seekers may conduct virtual viewing of the property.
If you are decided to buy the property offered by Ayala Land, you can also pay for the reservation fees cashless through your GCash account. This can save you time and money and you won't anymore need post-dated checks or bank deposits to make the payments.
You may also visit – GCash MasterCard: Steps on How To Apply For It