Guide on Malls that are Open on January 1, 2023 (Sunday)
MALLS OPEN JANUARY 1 – Here is a list of some shopping malls in the Philippines and their mall operating hours this New Year.
On January 1, New Year's Day, several shopping malls be opened but on adjusted operating hours. Mall managements consider that most employees also had their New Year celebrations at home and it is a holiday in the Philippines. You can check on the adjusted operating hours in some malls this January 1.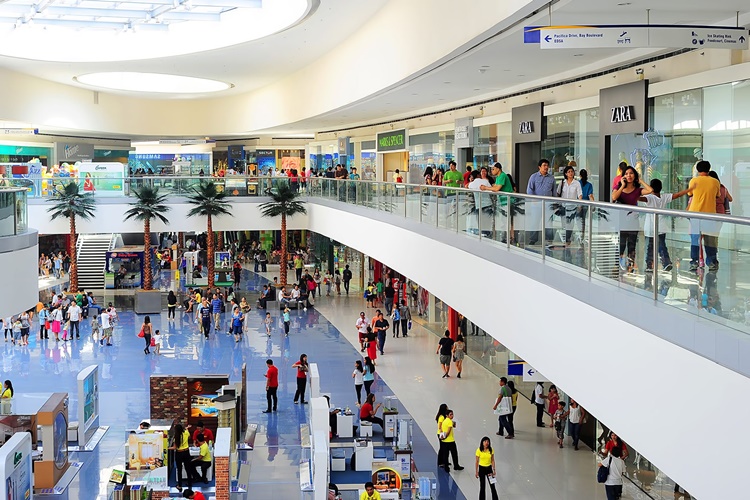 List of Malls that Will Open this January 1, 2023 (New Year)
Quezon City
Ayala Malls Cloverleaf – January 1, 2023: 12 pm to 10 pm
Ayala Malls Vertis North – January 1, 2023: 11 am to 10 pm
Eastwood City – January 1, 2023: 12 pm to 10 pm
Fairview Terraces – January 1, 2023: 12 pm to 11 pm
Robinsons Galleria – January 1, 2023: 12 pm to 10 pm
Robinsons Magnolia – January 1, 2023: 12 pm to 10 pm
Robinsons Novaliches – January 1, 2023:12 pm to 10 pm
S&R Congressional and Commonwealth Stores – January 1, 2023: Closed
SM Cherry Congressional – January 1, 2023: 12 pm to 10 pm
SM Fairview – January 1, 2023:12 pm to 10 pm
SM North EDSA – January 1, 2023: 12 pm to 10 pm
SM Novaliches – January 1, 2023: 12 pm to 10 pm
TriNoma Mall – January 1, 2023: 11 am to 10 pm
U.P. Town Center – January 1, 2023: 11 am to 10 pm
Mandaluyong City
SM Cherry Shaw – January 1, 2023: 12 pm to 10 pm
SM Megamall – January 1, 2023: 12 pm to 10 pm
S&R Shaw – January 1, 2023: Closed
Starmall EDSA-Shaw – January 1, 2023: 11 am to 11 pm
The Podium – January 1, 2023: 12 pm to 10 pm
Pasig City
Ayala Malls Feliz – January 1, 2023: 12 pm to 10 pm
Estancia – January 1, 2023: 12 pm to 10 pm
Robinsons Metro East – January 1, 2023:12 pm to 10 pm
SM Center Pasig – January 1, 2023: 12 pm to 10 pm
SM East Ortigas – January 1, 2023: 12 pm to 10 pm
Tiendesitas – January 1, 2023: 12 pm to 10 pm
San Juan
Greenhills – January 1, 2023: 11 pm to 10 pm
Manila
Lucky Chinatown – January 1, 2023: 12 pm to 9 pm
Robinsons Manila – January 1, 2023:12 pm to 10 pm
Robinsons Otis – January 1, 2023:12 pm to 10 pm
SM Manila, SM Sta. Mesa, and SM San Lazaro – January 1, 2023: 12 pm to 10 pm
Taguig City
Market! Market! – January 1, 2023: 12 pm to 10 pm
SM Aura Premier – January 1, 2023: 12 pm to 10 pm
Uptown Bonifacio – January 1, 2023: 12 pm to 10 pm
Venice Grand Canal – January 1, 2023: 10 am to 11 pm
Vista Mall – January 1: 11 am to 10 pm
Makati City
Ayala Malls Circuit Makati – January 1, 2023: 10 am to 10 pm
Cash & Carry

January 1, 2023

Mall: 11 am to 7 pm
Supermarket: 11 am to 7 pm

Glorietta – January 1, 2023: 12 pm to 10 pm
Greenbelt – January 1, 2023: 12 pm to 10 pm
Paseo Center – January 1, 2023: 12 pm to 8 pm
Three Central Mall – January 1, 2023: 12 pm to 7 pm
Power Plant Mall – January 1, 2023: 12 pm to 9 pm
San Lorenzo Place – January 1: 12 pm to 8 pm
Pasay
SM Mall of Asia – January 1: 10 am to 11 pm
S Maison – January 1: 10 am to 11 pm
Muntinlupa
Alabang Town Center – January 1, 2023: 12 pm to 9 pm
Festival Mall – January 1, 2023: 12 pm to 9 pm
S&R Alabang – January 1, 2023: Closed
SM Center – January 1, 2023: 12 pm to 10 pm
Las Piñas
Alabang West Parade – January 1, 2023: 12 pm to 8 pm
Robinsons Las Piñas – January 1, 2023:12 pm to 10 pm
SM Center Las Piñas – January 1, 2023: 12 pm to 10 pm
SM Southmall – January 1, 2023: 12 pm to 10 pm
The Village Square Alabang – January 1, 2023: 12 pm to 8 pm
Parañaque
Ayala Malls Manila Bay – January 1, 2023: 11 am to 10 pm
S&R Aseana-Baclaran and S&R Parañaque – January 1, 2023: Closed
SM BF Parañaque – January 1, 2023: 12 pm to 10 pm
SM Bicutan – January 1, 2023: 12 pm to 10 pm
Marikina
Ayala Malls Marikina – December 31: 10 am to 8 pm
SM Marikina – December 31: 9 am to 7 pm
Caloocan, Malabon, and Valenzuela
Robinsons Malabon – January 1, 2023: 10 am to 10 pm
SM Valenzuela – January 1, 2023: 12 pm to 10 pm
SM Center Sangandaan – January 1, 2023: 12 pm to 10 pm
You may also read – SSS Monthly Contribution 2023: List of Monthly Contribution Rates for Members