Steps on How to Send Package via JRS Express Service Offer
HOW TO SEND PACKAGE VIA JRS EXPRESS – Here is a complete guide for clients in sending parcel through the JRS Express.
Are you looking for a courier that can assure the safety of your parcel at an affordable shipping rate? The service offered by JRS Express is probably what you are looking for. It is one of the most popular and trusted couriers in the country.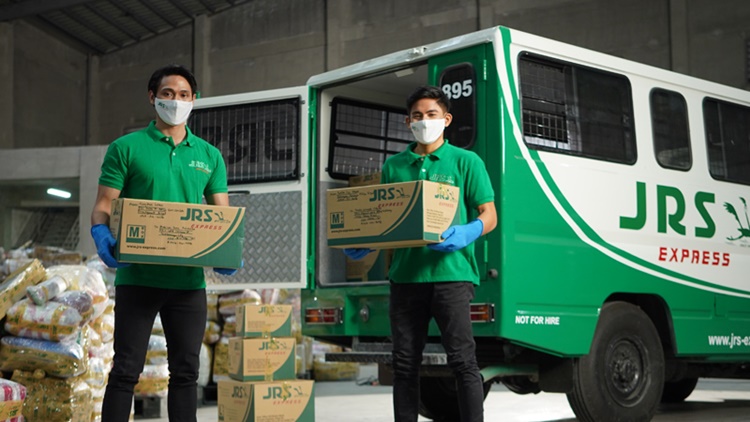 In fact, a lot of businesses, big and small, rely to JRS Express as the official courier in delivering their products to their customers. There are a lot of online selling businesses that also send their products to their customers across the nation via a personal shipping transaction to the courier.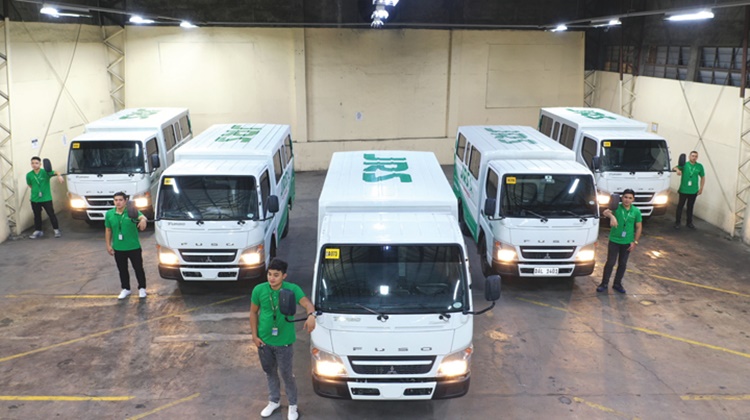 JRS offers both domestic and international shipping. It has set different JRS Express Domestic Shipping Rates which is based on the weight of the parcel, the location where it is sent, and the target delivery mode, regular or next day delivery.
With regards to its international shipping service, the JRS International Shipping Rates 2023 depend on the weight of the package and the country where it will be delivered. The courier offers shipping services to the following countries:
USA
Guam
Canada
Europer

Austria, Belgium, Cyprus, Denmark, England, Finland, France, Germany, Greece, Iceland, Italy, Luxembourg, Netherlands, Poland, Portugal, Scotland, Spain, Sweden, Switzerland, Ireland, and Norway

Middle East

Bahrain, Israel, Jordan, Saudi Arabia, Kuwait, Lebanon, Omar, Qatar, and United Arab Emirates

Asian

Hong Kong, Singapore, Macau, Taiwan, Malaysia, Thailand, Indonesia, South Korea, Bangladesh, Brunei, China, Australia, India, Pakistan, Sri Lanka, Nepal, Japan, New Zealand, Cambodia, Laos, Myanmar, and Vietnam
There is an easy process on how to send package via JRS Express. You just have to follow the steps below:
Step 1 — Go to a branch of the JRS Express nearest to you. Present the item to be sent to the recipient to the branch personnel.
Step 2 — The branch personnel will give you the pouch or box that fits your package. Write the details of the sender and receiver on the pouch or box.
Step 3 — Place the item inside the pouch or box and seal it. Give it to the JRS Express branch personnel.
Step 4 — The branch personnel will encode the delivery information in the JRS Express System.
Step 5 — Get your official receipt. You can use the tracking number in tracking your package later.
With regards to the rates for regular domestic shipping, here are the tables for the costs depending on the area where the package is sent and the size of the package:
From Metro Manila
| | Metro Manila | Luzon | Visayas | Mindanao |
| --- | --- | --- | --- | --- |
| Legal Size | | | | |
| a.) Minimum of 20 grams | 85.00 | 94.00 | 99.00 | 107.00 |
| b.) In excess of 20 grams or a fraction thereof | 42.50 | 47.00 | 49.50 | 53.50 |
| | 127.50 | 141.00 | 148.50 | 160.50 |
| Brown Envelope | | | | |
| a.) Minimum of 500 grams | 106.00 | 117.00 | 125.00 | 131.00 |
| b.) In excess of 500 grams or a fraction thereof | 53.00 | 58.50 | 62.50 | 65.50 |
| | 159.00 | 175.50 | 187.50 | 196.50 |
| General Cargo | | | | |
| a.) Minimum of 3 kilos | 182.00 | 200.00 | 206.00 | 218.00 |
| b.) In excess of 1 kilo or a fraction thereof | 91.00 | 100.00 | 103.00 | 109.00 |
| | 273.00 | 300.00 | 309.00 | 327.00 |
From Luzon
| | Metro Manila | Luzon | Visayas | Mindanao |
| --- | --- | --- | --- | --- |
| Legal Size | | | | |
| a.) Minimum of 20 grams | 94.00 | 85.00 | 101.00 | 109.00 |
| b.) In excess of 20 grams or a fraction thereof | 47.00 | 42.50 | 50.50 | 54.50 |
| | 141.00 | 127.50 | 151.50 | 163.50 |
| Brown Envelope | | | | |
| a.) Minimum of 500 grams | 117.00 | 106.00 | 128.00 | 133.00 |
| b.) In excess of 500 grams or a fraction thereof | 58.50 | 53.00 | 64.00 | 66.50 |
| | 175.50 | 159.00 | 192.00 | 199.50 |
| General Cargo | | | | |
| a.) Minimum of 3 kilos | 200.00 | 182.00 | 209.00 | 222.00 |
| b.) In excess of 1 kilo or a fraction thereof | 100.00 | 91.00 | 104.50 | 111.00 |
| | 300.00 | 273.00 | 313.50 | 333.00 |
From Visayas
| | Metro Manila | Luzon | Visayas | Mindanao |
| --- | --- | --- | --- | --- |
| Legal Size | | | | |
| a.) Minimum of 20 grams | 99.00 | 101.00 | 85.00 | 94.00 |
| b.) In excess of 20 grams or a fraction thereof | 49.50 | 50.50 | 42.50 | 47.00 |
| | 148.50 | 151.50 | 127.50 | 141.00 |
| Brown Envelope | | | | |
| a.) Minimum of 500 grams | 125.00 | 128.00 | 106.00 | 117.00 |
| b.) In excess of 500 grams or a fraction thereof | 62.50 | 64.00 | 53.00 | 58.50 |
| | 187.50 | 192.00 | 159.00 | 175.50 |
| General Cargo | | | | |
| a.) Minimum of 3 kilos | 206.00 | 209.00 | 182.00 | 200.00 |
| b.) In excess of 1 kilo or a fraction thereof | 103.00 | 104.50 | 91.00 | 100.00 |
| | 309.00 | 313.50 | 273.00 | 300.00 |
From Mindanao
| | Metro Manila | Luzon | Visayas | Mindanao |
| --- | --- | --- | --- | --- |
| Legal Size | | | | |
| a.) Minimum of 20 grams | 107.00 | 109.00 | 94.00 | 85.00 |
| b.) In excess of 20 grams or a fraction thereof | 53.50 | 54.50 | 47.00 | 42.50 |
| | 160.50 | 163.50 | 141.00 | 127.50 |
| Brown Envelope | | | | |
| a.) Minimum of 500 grams | 131.00 | 133.00 | 117.00 | 106.00 |
| b.) In excess of 500 grams or a fraction thereof | 65.50 | 66.50 | 58.50 | 53.00 |
| | 196.50 | 199.50 | 175.50 | 159.00 |
| General Cargo | | | | |
| a.) Minimum of 3 kilos | 218.00 | 222.00 | 200.00 | 182.00 |
| b.) In excess of 1 kilo or a fraction thereof | 109.00 | 111.00 | 100.00 | 91.00 |
| | 327.00 | 333.00 | 300.00 | 273.00 |