Update on School Supplies and Uniform Prices Now amid Start of New Academic Year Soon
SCHOOL SUPPLIES AND UNIFORM PRICES – Here is a guide on the range of the costs of school supplies and uniforms amid the opening of the academic year approaching.
A new academic year is about to start in the elementary and secondary schools in the Philippines. The Department of Education (DepEd) set the opening of the next academic year on August 22. It is set to end on July 7, 2023.
Starting August 22 until October 31, schools may continue with the blended learning with some days of face-to-face or in-person classes. A school may implement three or four times of F2F classes in a week leaving the rest of the school days for blended learning.
Blended learning was adopted by DepEd amid the pandemic. The delivery of classroom instructions is done through online classes or modules for the safety of the students.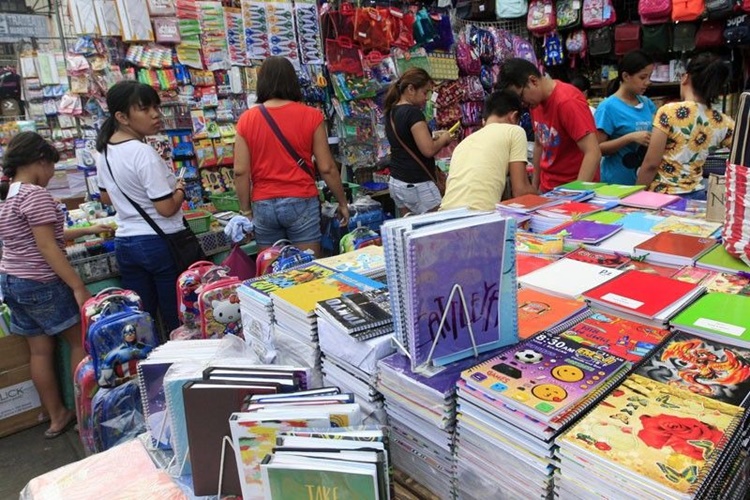 Following the change in administration, DepEd Secretary and Vice Pres. Sara Duterte pushed for the resumption of the full face-to-face classes by November. She also reiterated that the wearing of school uniforms is not mandatory.
Amid the approaching opening of the next academic year, school supplies and uniform prices are among those that parents are preparing for. Truth be told that several households in the country are currently in financial struggles due to the high costs of basic goods and commodities.
Based on a report on ABS-CBN News, the school supplies and uniform prices increased. According to uniform vendors, their suppliers increased the costs of school uniforms so they also have to raise their selling prices. The following are the price range for school uniforms:
Polo and blouse – between P130 to P250 depending on the size
Pants – between P180 to P280
Palda – between P130 to P200
With regards to the costs of some school supplies, based on the report, here are the usual prices:
Notebook – P15 per piece; P140 per pack (10 pieces)
Pencil – P10 per piece; P75 per dozen
Ballpen – P15 per piece
Crayon – P25 per box
Scissors and glue – P20 per piece
Yellow pad – P35 per roll
Based on the report, local school bags are at P150 while the prices of imported ones start at P300. Many people have started buying school supplies and uniforms to avoid the crowd.
You may also read – DTI Planning to Issue Suggested Retail Price on School Supplies