Update on Prices of School Supplies as Opening of Classes Draw Near
PRICES OF SCHOOL SUPPLIES – The costs of school supplies in Divisoria in Maynila keep on increasing amid the opening of classes drawing near.
Another academic year is about to begin in the Philippines. The Department of Education (DepEd) which mandates the procedures followed in elementary and secondary education in the country set August 22 as the opening of the school year 2022-2023.
DepEd which is now under the leadership of education secretary and Vice Pres. Sara Duterte is pushing for the resumption of the face-to-face classes by November. The Department previously released an order mandating the return of in-person classroom instruction which was halted by the pandemic.
Amid the high COVID cases in the country, DepEd adopted blended learning for the safety of the students. The delivery of lessons and classroom instructions is through online classes and modules depending on which is more convenient for the students.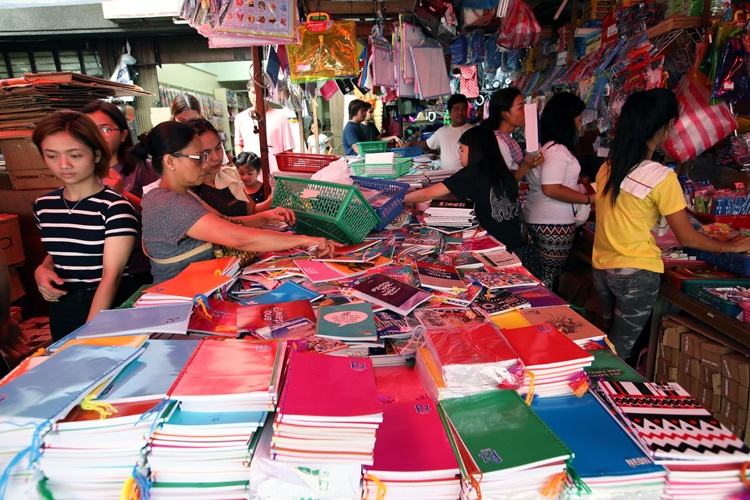 However, currently, a lot of parents are having a hard time due to the high prices of school supplies amid the opening of classes draws near. DepEd also called for donations from the private sector to help those students who cannot buy their school supplies.
Based on a report on ABS-CBN News, the prices of school supplies in Divisoria, Maynila continue to increase. Some vendors and small business owners previously explained that their suppliers also increased the costs of the supplies.
According to the report, from the previous price of P120, spiral notebooks are now sold between P140 to P150 while the cost of knitted notebook climbed from P130 to P140. From 75, a box of pencils is now at P85 while the price of a box of crayons increased from P65 to P75.
Also among the prices of school supplies that increase in Divisoria is the cost of bond paper. From the previous price of P145, it rose to between P160 to P170. Meanwhile, there is no price increase with regards to the school bag.
You may also visit – School Supplies and Uniform Prices: Here's A Guide on Range of Costs