Guide on the Peso-Hong Kong Dollar Exchange Rate Today September 14, 2020 (Monday)
PESO-HONG KONG DOLLAR EXCHANGE RATE – Here are the Philippine Peso and the Hong Kong Dollar exchange rates today, September 7, 2020 (Monday).
A lot of Filipinos were brave enough to take the risks of being away from their loved ones to be able to give their families a better life. They flew abroad to work in the hoping of earning what they cannot earn in the Philippines.
Some Pinoys are in the United States. Many of them have already obtained US citizenship for the length of their stay in the country. Some have met foreigners and settled down with them.
Many Filipinos also flew to Middle East countries. Undeniably, there are a lot of job opportunities in these countries although the salary may not be as high as the value set by other nations.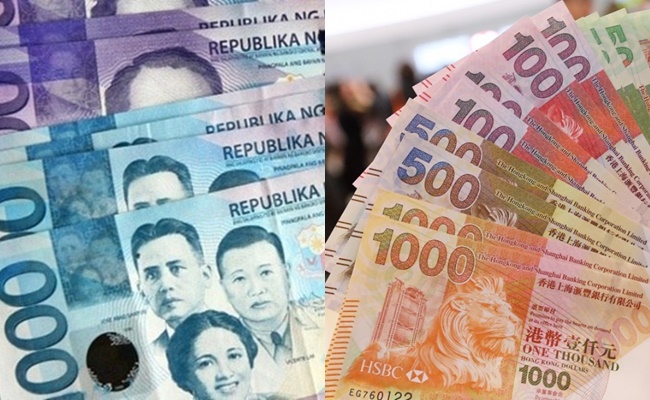 Aside from the United States and the Middle East countries, another country where there are a lot of Filipinos is Hong Kong. Are you one of those who have loved ones in Hong Kong?
If you are and they regularly send you money for allowance or household expenses, the money exchange centers may be among your usual destinations. For a foreign currency money to be used here in the Philippines, it has to be converted to Philippine peso first.
Aside from the money exchange centers, the amount may also be converted in banks. One of the banks that has the said offer is the Landbank of the Philippines.
Landbank has set different Philippine Peso-Hong Kong Dollar exchange rate for selling and as well as for buying. For today, September 14, 2020, here are the exchange rates set by the government bank:
For buying, HK$ 1.00 is equal to Php 6.107
For selling, HK$ 1.00 is equal to Php 6.611
Thank you for visiting our website. We hope we have helped you with regards to this matter. You may keep coming back for more informative guides.
READ ALSO: Peso-US Dollar Exchange Rate For Today September 14, 2020 (Monday)