Guide on Valid IDs in the Philippines for Transactions
VALID IDS PHILIPPINES – Here are the lists of the primary and secondary identification documents in the country.
Identification documents or more popularly called IDs are among the documents commonly required in the application for loans, processing of government documents, booking flights, opening bank accounts, etc. An ID is considered valid based on the validity date set by the issuer and it may either be "primary" or "secondary".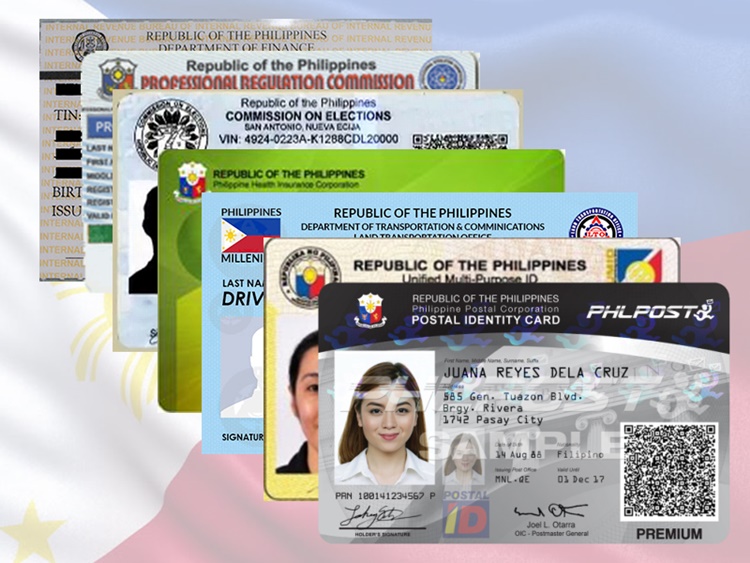 A lot of legal transactions would require either one (1) valid primary ID that has all the details needed. Most of the time, if you have a valid primary ID, you don't anymore have to support your document with another secondary ID.
The valid IDs are obtained from the biggest government agencies in the country. Here is the list of valid ID cards that are considered "Primary" in the Philippines:
Primary Valid IDs
Philippine Passport – Department of Foreign Affairs (DFA)
UMID – Single ID Card of all SSS, GSIS, Philhealth and PAG-IBIG Members
Voter's ID – Commission on Election (COMELEC)
SSS Card – Social Security System (SSS)
GSIS Card – Government Service Insurance System (GSIS)
Digitized Postal ID – Philippine Postal Corporation (PHLPost)
PRC ID – Professional Regulations Commission
OFW ID – Department of Labor and Employment (DOLE)
OWWA ID – Overseas Workers Welfare Administration (OWWA)
IBP ID – Integrated Bar of the Philippines
Digitized BIR Taxpayer's ID – Bureau of Internal Revenue (BIR)
Senior Citizen's ID Card – Office of Senior Citizen's Affairs (OSCA)
Diplomat ID – Philippine Embassy
Often times, in the absence of a valid primary ID, the banks, lending companies, schools, government agencies, and other entities in the country require at least two (2) secondary valid identification documents. Here are the identification documents considered secondary in the country:
Secondary IDs
PhilHealth ID Card – Philippine Health Insurance Corporation
Student's ID – School Registrar's Office
Solo Parent ID – Department of Social Welfare and Development (DSWD)
NBI Clearance – National Bureau of Investigation (NBI)
Barangay Certification – Barangay Hall
Seaman's Book – Maritime Industry Authority (MARINA)
POEA Card – Philippine Overseas Employment Association (POEA)
DSWD Certification – Department of Social Welfare and Development
NCWDP Certification – National Council for the Welfare of Disabled Persons
PLRA ID – Philippine Leisure and Retirement Authority
Marriage Contract – Philippine Statistics Authority
TIN ID Card – Bureau of Internal Revenue (BIR)
Person with Disability (PWD) ID Card – National Council on Disability Affairs (NCDA) or Department of Social Welfare and Development (DSWD)
Police Clearance – Philippine National Police (PNP)
Community Tax Certificate (Cedula) – Barangay Hall
Alien Certificate of Registration (ACR) or Immigrant Certification of Registration – Bureau of Immigration
Consular ID – Philippine Embassy
PRA Special Resident Retiree Visa – Philippine Retirement Authority
Firearms Licence – PNP Firearms and Explosives Office