List of Social Security System / SSS Member Benefits
SSS MEMBER BENEFITS – Here is a list of the benefit offers of being a member of the Social Security System or the SSS.
A huge part of the populace in the Philippines are part of the Social Security System or more commonly called SSS. It is a government-run insurance program that offers a lot of loans and benefits to its members
SSS LOANS
SSS Salary Loan
If you are an SSS member, you have something to turn to in case your monthly salary would be enough to cover all the expenses in a month. You may apply for a salary loan, get a whole amount to meet your project or needs, and just pay for it in installment basis through salary deduction. To check on how much you may borrow, you may visit – SSS SALARY LOAN – Minimum and Maximum Loanable Amounts.
SSS Housing Loan
An SSS member may also turn to the social insurance institution in case you wanted to get your house repaired. For a guide on the application process, you may visit – SSS Housing Loan: How To Apply for House Repair Loan To SSS.
SSS Business Loan
The social insurance institution can also help you start your own business or boost what you have already started. Feel free to visit – SSS BUSINESS LOAN: How & Where To Apply For Business Loan.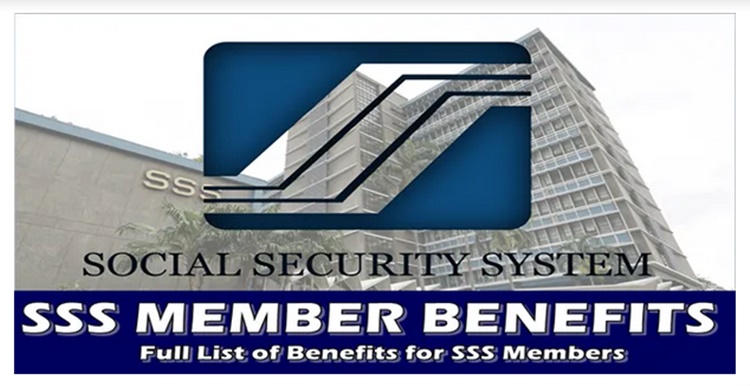 Sickness
According to the social insurance institution, a member may be paid with a cash allowance during the time that he or she was not able to report to work due to sickness. It can help the member cope with the expenses while recuperating from sickness and without worrying that the monthly budget won't be enough due to an absence from work. You may visit – SSS SICKNESS BENEFITS – How To Apply & Requirements in Applying.
Maternity
Female members of the SSS may be entitled to a daily cash allowance following a childbirth which causes the member to be unable to report to work. It will surely be a huge help most especially that giving birth may require a huge amount of money from the mother and the parents.
You may visit – SSS Maternity Benefit To Reach P70,000 Starting January 2020
Disability
An SSS member who became permanently disabled may be granted a monthly pension or a lump sum money. It is a huge help most especially if the said member is the breadwinner of the family. To check on who may avail this SSS benefit, you may visit – SSS DISABILITY BENEFIT – Who Are Qualified To Avail This Benefit.
Retirement
Upon reaching 60 years old and a total of 120 monthly contribution, a senior citizen member of the social insurance program may be granted a monthly pension. It assures that the retiree has something to turn to for personal needs. To check on the qualifications under the two (2) offers, feel free to visit – SSS RETIREMENT BENEFITS – Who Are Qualified For Pension & Lump Sum.
Funeral & Death
The SSS gives a cash benefit to its deceased members. It is granted to someone who paid for the expenses during the burial of the member. There are also death benefits for the family of the deceased. Feel free to visit – SSS DEATH BENEFITS – List of Other Benefits Beneficiaries of Deceased Member May Get.
To avail these loans and SSS member benefits, you may visit the branch of SSS nearest to you. However, due to the COVID-19 pandemic now, SSS members are advised to use the availability of the online platforms. For the website, you may visit – SSS.
Thank you for visiting our website. We hope we have helped you with regards to this matter. You may keep coming back for more informative guides.