Guide on GSIS Emergency Loan Interest Under the Calamity Loan Offer
GSIS EMERGENCY LOAN INTEREST – Here are some details about the calamity loan offer of GSIS and a sample computation.
In times of calamities, the people who are active members of the Government Service Insurance System (GSIS) has something to turn to – the calamity loan offer of the social insurance institution. It is also called the emergency loan offer.
The said loan offer is open for members of the social insurance institution who are residing or working in areas that were declared under a state of calamity. It is either the Office of the President or the Sangguniang Bayan which makes the said declaration. The applicant must not be on a leave of absence without pay and has no pending administrative case or criminal charge. Furthermore, the member-applicant must have paid an equivalent of three (3) premiums.
The members of GSIS are people who are working or have worked in the government or the public sector. The calamity loan offer is also open for old-age and disability pensioners.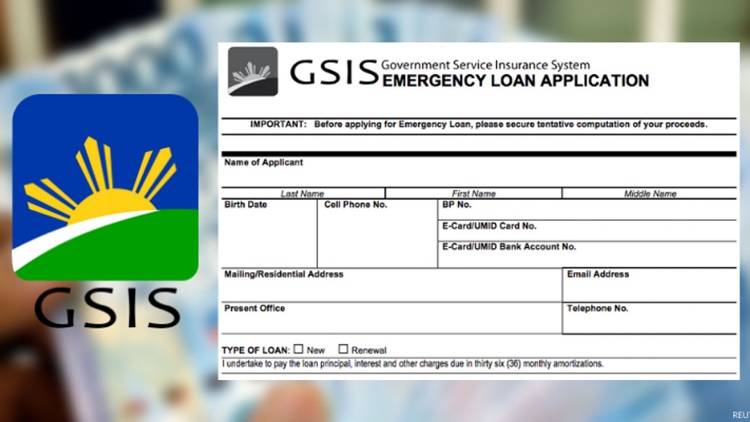 A member may borrow P20,000 under the GSIS Emergency Loan offer. With regards to the GSIS Emergency Loan interest rate, it is at 6% annually.
For example, if you borrowed P20,000, it will be multiplied to 6% and further multiplied to 3 (years). It will give you the result of P3,600 as the GSIS Emergency Loan interest rate. It will give you the total loan amount of P23,600 and a monthly loan amortization of P655.56 for 36 months.
To apply for the said loan offer, you must submit a duly-accomplished calamity loan application form. To download it online, feel free to visit – GSIS Calamity Loan Form for Application – You Can Download Here.
You may also visit – GSIS Multipurpose Loan: Who Are Qualified To Apply For It