Guide on Pag-IBIG Loan Status Online Verification
PAG-IBIG LOAN STATUS – Here is a guide on how to verify the status of your loans as Pag-IBIG Fund offers online loan verification.
A lot of Filipinos in the country are members of different social insurance institutions. These are among the entities that you can turn to in times of financial need most especially medical emergencies.
One of the biggest government institutions that provide assistance to its members in the form of loans and benefits is Pag-IBIG Fund. Initially and mainly, Pag-IBIG Fund is known for its housing loan offers. It has assisted a lot of Filipino families to obtain affordable residential housing.
If you are a member of Pag-IBIG Fund with an account that qualifies its housing loan offer, you may apply for a loan and just pay for your target residential property in monthly installments. You may opt for a long-term of up to 30 years so the monthly installment would not make a big cut on your budget.
Pag-IBIG Fund has several other loan offers including its multi-purpose loan offer and the calamity loan offer. You may apply for the former for your car repair, to make a big purchase, to travel, etc. The calamity loan offer is for the members struck by natural calamities that led to the loss of their houses and livelihood.
If you have an existing loan to the government agency, you may check your Pag-IBIG loan status online. The government agency made an online verification of the loan status available. You just have to prepare the following details:
Type of Loan
Pag-IBIG MID No.
Last Name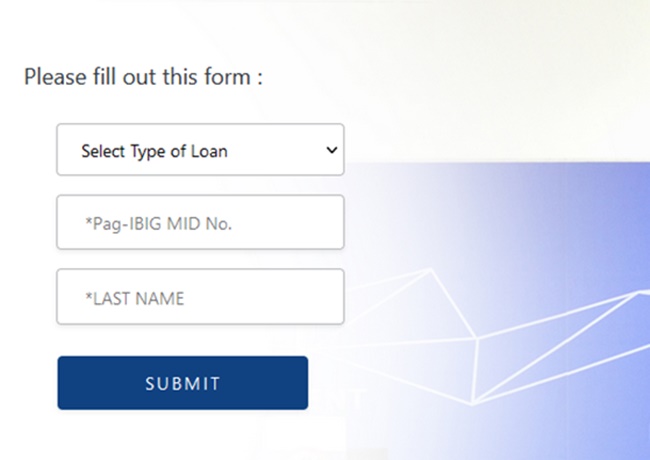 Do you want to check your Pag-IBIG loan status online? You may visit – Virtual Pag-IBIG.
You may also visit – PAG-IBIG FUND LOANS – Full List of Loans Offered By Pag-IBIG Fund