Guide on Checking your Pag-IBIG Loan Status Online for Convenience
PAG-IBIG LOAN STATUS – You can check the status of your application for a loan to Pag-IBIG Fund online.
In the Philippines, there are several government agencies that have benefits and loan offers to the people. Usually, these state-run institutions got offers that are exclusive to their members – apart from the other qualifications they have set.
One of the biggest government agencies in the country is Pag-IBIG Fund. It is most popular for its housing loan offers which can aid a lot of Filipino families achieve their own residential property. It can assist you in purchasing a house and lot, condominium unit, townhouse, or a vacant lot where you and your family plans to build your dream house.
The loan offers of Pag-IBIG Fund also includes financing for a house construction or a home renovation. You may also apply for a loan take-out of an existing housing loan with another entity.
Aside from the housing loan offers, Pag-IBIG Fund also offers a multi-purpose loan. You may apply for it to get the car repaired, fund your kid's education, grow your business, etc. It is also called as the "MP2 loan".
Each loan offer of the state-run institution has their own list of requirements for application. There might also be a difference with regards to the qualifications in applying for these loan offers as set by the institution. An active account with no loan in default and continuous payment of the contribution for years could really help get the approval.
The processing of the loan application may take several days. Meanwhile, you can check your Pag-IBIG loan status or verify your loan application online. Just prepare your Pag-IBIG MID No.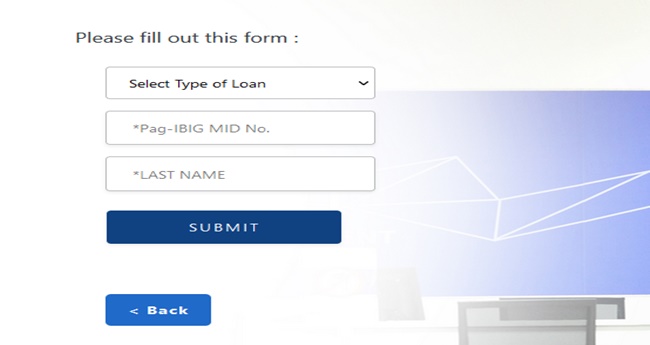 To check on your Pag-IBIG loan status, you may visit – Virtual Pag-IBIG.
You may also visit – Pag-IBIG Loans – Can I Apply For Cash Loan If I Have Existing Housing Loan?