SSS Contribution Payment of Informal Sector Members Come w/ Another Option
SSS CONTRIBUTION – The Social Security System widens the options for members of the information sector in paying for the contribution.
In the Philippines, one of the giants when it comes to social insurance is the Social Security System. More commonly called SSS, this institution is under the government and has been the turn to of a lot of people in times of financial needs.
The main branch of SSS is in Quezon City, Metro Manila but it has several branches across the nation – at least one in every city. It also has satellite offices and partners where certain transactions with the government agency may be done.
A huge part of the populace are members to the Social Security System. They are coming from different fields as the social insurance institution has opened the membership offer to almost everyone.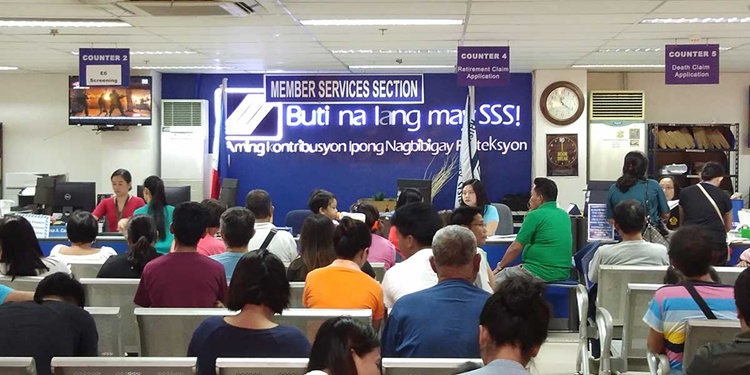 Members of the SSS includes employees in the private sector, freelances or self-employed individuals, non-working spouses of some SSS members, voluntary members, and overseas Filipino workers (OFWs). Several members are also coming from the informal sector.
Recently, the Social Security System made an announcement regarding the payment of the SSS contribution of the members from the informal sector. Based on a report on ABS-CBN News, the social insurance institution announced that SSS members who belong to the informal sector may pay their contributions on an annual basis.
SSS President and CEO Michael Regino cited an example that an SSS member from the informal sector may pay for his or her SSS contribution set from September 21, 2022 up to today. The social insurance institution wants the payment not to be a burden to the members citing that those from the information sector got "seasonal" income.
According to the report, the option is available for members of the SSS who earn through farming, fishing, and other fields of job belonging to the informal sector. The data states that around 9 million people are workers in the agriculture sector.
You may also visit – SSS Monthly Contribution Rate 2022 for Self-Employed Members – Here's a guide…