Guide on JuanHand Cash Loan Offer Loanable Amount
JUANHAND CASH LOAN – Are you wondering how much you may borrow under the quick cash loan offer of the lending company?
Are you looking for an entity where you can apply for the loan offer? Nowadays, you don't only need to rely on banks or lending companies with physical offices. There are already companies that launch and made their offers available online. You can even go for an online application which is less-hassle and more convenient most especially for busy individuals.
One of the quick cash loan offers that you may turn to is the JuanHand Cash Loan. It is available through an up and it has a high loanable amount which you can check below.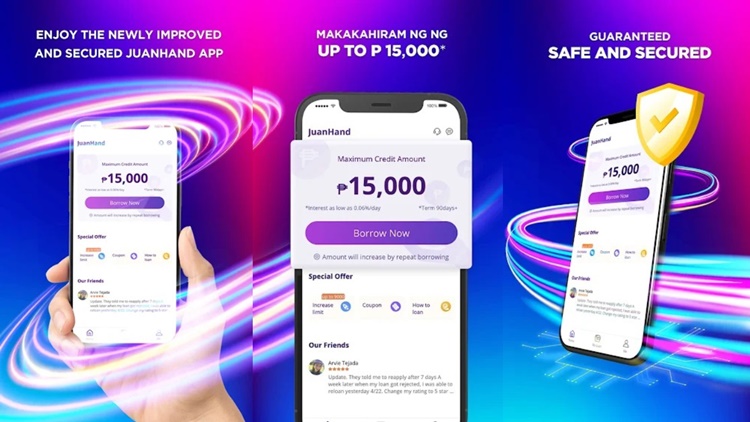 According to JuanHand, as of this writing, it has granted 4,002,296 loan applications already and around 1.7 million loan applications are currently active. Over 5.7 people have downloaded the app.
Under the JuanHand Cash Loan offer, you can borrow up to Php 15,000.00. You can repay the loan for up to three (3) months and the lender assures simple and fast loan approval. What do you need in applying for the loan offer? You just have to prepare one (1) valid ID.
With regards to the payout of the amount borrowed under the JuanHand Cash Loan offer, the lender has several popular partner brands where you can receive your cash. Among these entities are the following:
GCash
Shopee Pay
7-Eleven
PayMaya
M-Lhuillier
RD Pawnshop
TrueMoney
To apply for the loan offer, download the JuanHand app from PlayStore, install it, and begin your loan application process. In case your loan application got declined, you can re-apply for the loan offer.
You may also visit – Home Credit Cash Loan 2023: Guide on 3 Ways To Apply for Loan & the Requirements