Guide on JuanHand Personal Cash Loan Application Process
JUANHAND PERSONAL CASH LOAN – Here is a guide on how to apply for this cash loan offer and the requirements for application.
Nowadays, there are a lot of entities that offer convenient cash loans just like JuanHand. You can simply download the app of JuanHand instead of going somewhere to apply for the loan offer.
JuanHand boasts its cash loan offer with a high loanable amount, safe and trusted loan application, longer payment terms, easy and fast loan approval, and an easy pay-out. It has several popular partner brands including GCash, Shopee Pay, PayMaya, 7-Eleven, M Lhuillier, truemoney, and RD Pawnshop.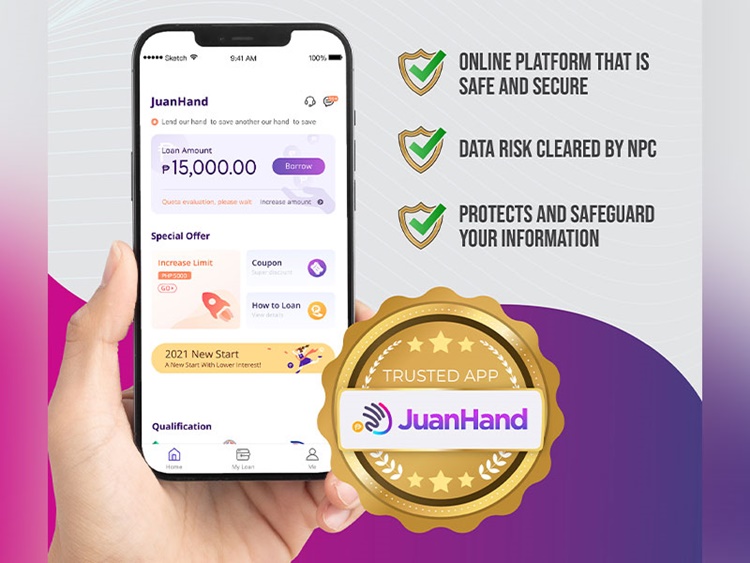 Do you want to know how much you may borrow under the JuanHand Personal Cash Loan offer? To check the loanable amounts, you may visit – JuanHand Cash Loan – Here's How Much You May Borrow under the Quick Offer.
How to Apply for JuanHand Personal Cash Loan Application
Step 1 – Download the JuanHand app. Go to PlayStore and download the app of the lending company to be able to apply for the loan offer.
Step 2 – Register in the app. Open the JuanHand app and register using your mobile number to the app. Type in complete and relevant information.
Step 3 – Select the loan amount that you want to borrow and term to start the JuanHand personal cash loan application process.
Step 4 – Wait for the approval of your loan application and wait for the disbursement of the loan proceeds.
To apply for the loan offer, download the JuanHand app from PlayStore, install it, and begin your loan application process. In case your loan application got declined, you can re-apply for the loan offer.
You may also visit – Home Credit Cash Loan 2023: Guide on 3 Ways To Apply for Loan & the Requirements