Guide on Home Credit Cash Loan Application through My Home Credit App
HOME CREDIT CASH LOAN APPLICATION – Here are five (5) easy steps in applying for the cash loan offer via your My Home Credit app.
You can apply for the cash loan offer of Home Credit even without going to a partner store of the lending company. You can make your loan application through your My Home Credit app.
Step 1 – Log in to your Home Credit app with your password. Click "Apply Now" in the cash loan banner displayed on your account. Usually, the cash loan is under "My Offers".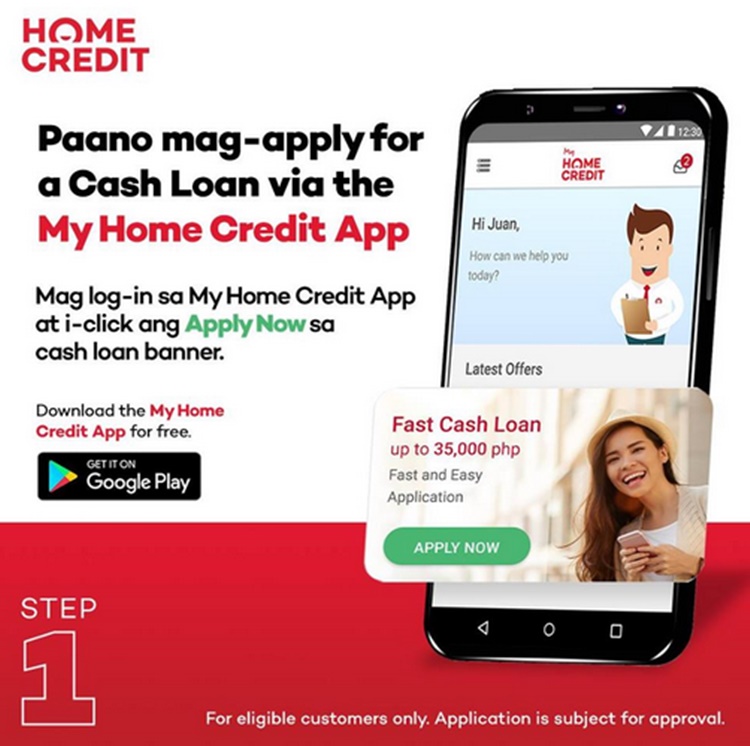 Step 2 – Pick a financed amount or the amount that you want to borrow based on the offer of Home Credit. Choose the term or the number of months that you wish to pay for your cash loan in monthly installments. There can be options with regards to the insurance covered. Review the loan summary on your screen and tap "Continue" if you agree to proceed.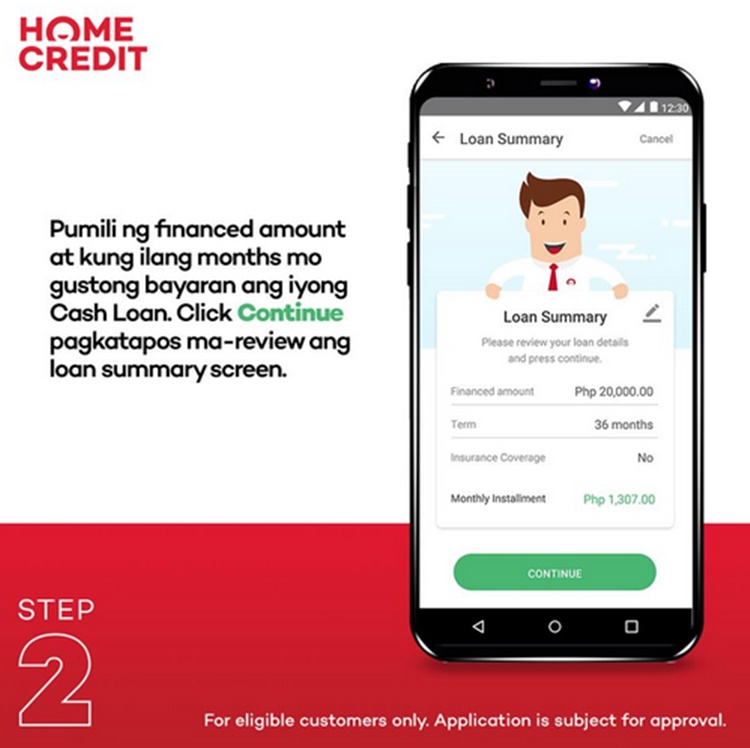 Step 3 – Accomplish the online application form by providing the information needed. Follow the screen until you get to the page where there is "Submit Application". Make sure that you provided the correct and accurate information thus clients are advised to go through the application form again before submitting. Prepare your two (2) valid IDs.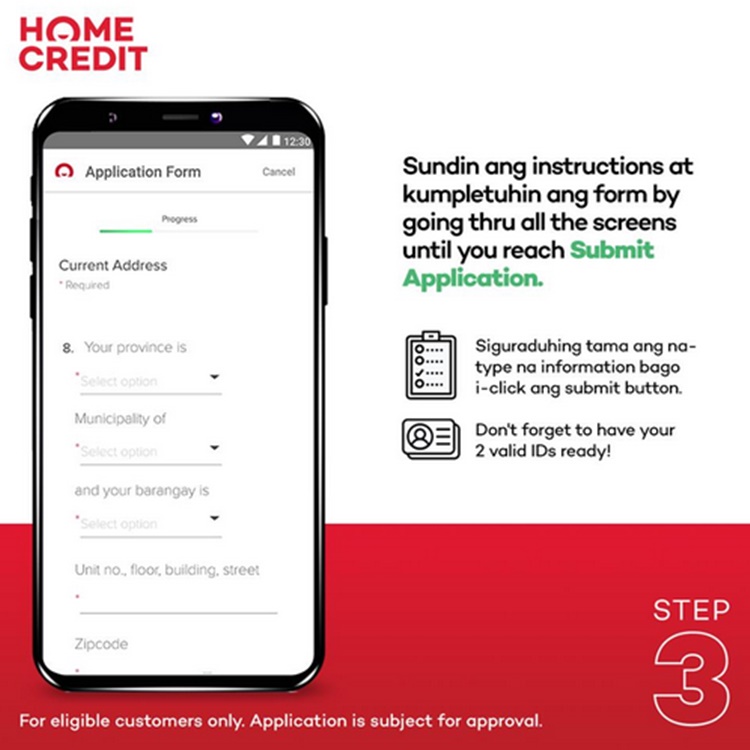 Step 4 – You will see the status of your loan application in the home screen of the app within 1-2 minutes after submitting your application. If it is approved, you can tap the "Sign Contract" to proceed to the signing of your loan contract using a One-Time Password or OTP. Type the OTP sent to you via SMS or text message.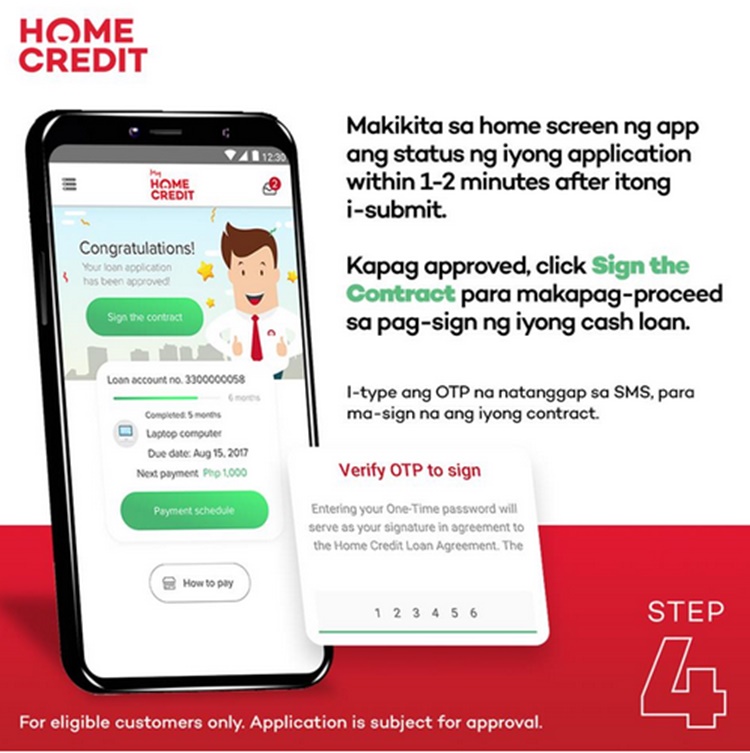 Step 5 – Congratulations! Your loan contract is signed and you will receive an SMS from Home Credit on how to claim your cash loan money.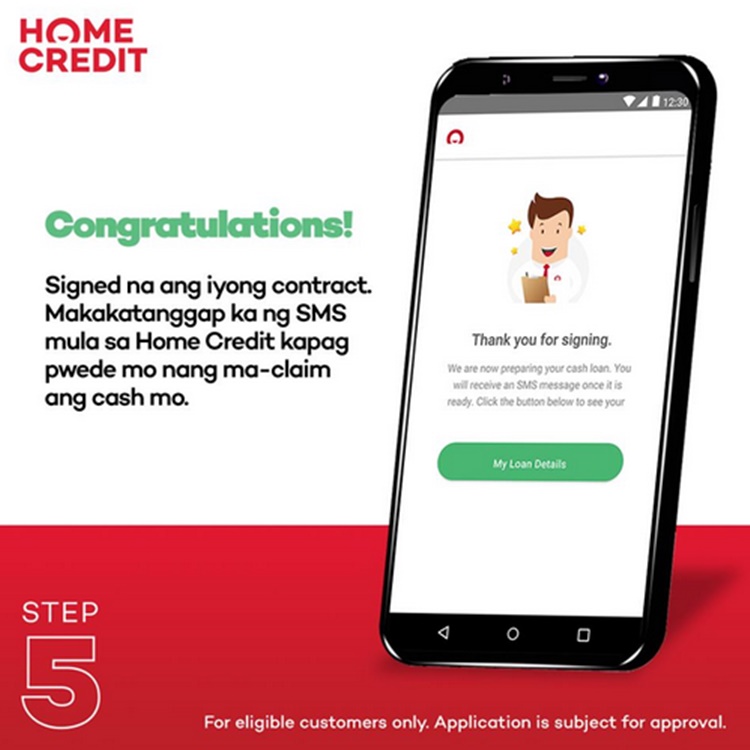 You may also visit – Home Credit Cash Loan: List of Bank Accounts Accepted in Claiming Money