How Much Is NLEX Toll Fee Based on Points of Entry/Exit
NLEX TOLL FEE – You can check the table below for the fees for drivers in passing through the North Luzon Expressway or the E1.
The authorities in Metro Manila are constantly challenged to manage the heavy traffic in many portions of the National Capital Region (NCR). Undeniably, if you pass by the major roads most especially in Manila, you have to allot enough time for traveling if you do not want to be late. The line could be long most especially during peak hours.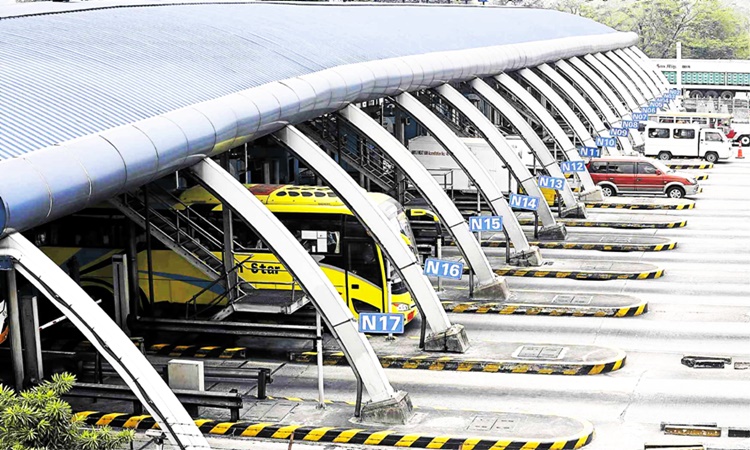 Thus, to ease the traffic, the Metropolitan Manila Development Authority which is more popularly called MMDA, implements coding hours in Metro Manila to drop the number of vehicles in the major roads. Aside from it, expressways were built as well.
The expressways gives drivers the option to take a different road with no traffic for a faster travel. However, the entry and passing to these expressways come along with fees based on the points of entry and exit just like the NLEX toll fee.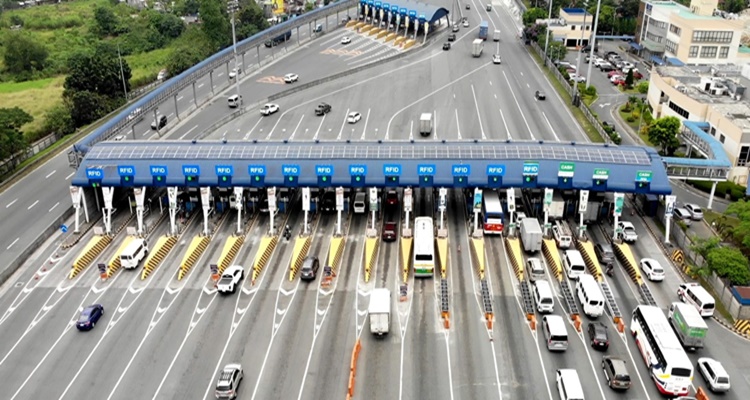 The North Luzon Expressway is one of the expressways in Metro Manila. It is called the E1 of the Philippine expressways but it is more popularly called the NLEX. The E1 connects Metro Manila to Central Luzon provinces.
The NLEX Corporation is the builder of the North Luzon Expressway. It is also the company behind the construction of the Subic – Clark – Tarlac Expressway or the SCTEX, another major expressway in the country.
The NLEX operate 24/7. However, drivers must be aware that there is a corresponding NLEX toll fee depending on the type of vehicle and points of entry and exit. The authorities divided the vehicle types in Class 1, Class 2, and Class 3 categories with regards to the NLEX toll fee.
Class 1 – Vehicles with two (2) axles and up to 7 feet in height (Jeepneys, cars, vans, sports utility vehicles or SUVs, and Asian Utility Vehicles or AUVs)
| | | | | | | | | | | | | | | | | | | | | | | | | | | | | | |
| --- | --- | --- | --- | --- | --- | --- | --- | --- | --- | --- | --- | --- | --- | --- | --- | --- | --- | --- | --- | --- | --- | --- | --- | --- | --- | --- | --- | --- | --- |
| ENTRY/EXIT | BWK | MIN | KAR | VAL | MEY | MAR | CDV | BOC | TAM | BAL | STR | PUL | SNM | SNF | MXC | ANG | DAU | TIPO/SFEX | DIN | FLOR | PORAC | CLARK S | MAB | CLARK N | DOLORES | N.CLARK C | CONC | S. MIGUEL | TARLAC |
| Mindanao Avenue |       69.00 |   |   |   |   |   |   |   |   |   |   |   |   |   |   |   |   |   |   |   |   |   |   |   |   |   |   |   |   |
| Karuhatan |       69.00 |       69.00 |   |   |   |   |   |   |   |   |   |   |   |   |   |   |   |   |   |   |   |   |   |   |   |   |   |   |   |
| Valenzuela |       69.00 |       69.00 |       69.00 |   |   |   |   |   |   |   |   |   |   |   |   |   |   |   |   |   |   |   |   |   |   |   |   |   |   |
| Meycauayan |       69.00 |       69.00 |       69.00 |       69.00 |   |   |   |   |   |   |   |   |   |   |   |   |   |   |   |   |   |   |   |   |   |   |   |   |   |
| Marilao |       69.00 |       69.00 |       69.00 |       69.00 |       69.00 |   |   |   |   |   |   |   |   |   |   |   |   |   |   |   |   |   |   |   |   |   |   |   |   |
| Ciudad de Victoria |       77.00 |       77.00 |       77.00 |       77.00 |       77.00 |       77.00 |   |   |   |   |   |   |   |   |   |   |   |   |   |   |   |   |   |   |   |   |   |   |   |
| Bocaue |       84.00 |       84.00 |       84.00 |       84.00 |       84.00 |       84.00 |         7.00 |   |   |   |   |   |   |   |   |   |   |   |   |   |   |   |   |   |   |   |   |   |   |
| Tambubong |       88.00 |       88.00 |       88.00 |       88.00 |       88.00 |       88.00 |        10.00 |         4.00 |   |   |   |   |   |   |   |   |   |   |   |   |   |   |   |   |   |   |   |   |   |
| Balagtas |      107.00 |      107.00 |      107.00 |      107.00 |      107.00 |      107.00 |       30.00 |       23.00 |        19.00 |   |   |   |   |   |   |   |   |   |   |   |   |   |   |   |   |   |   |   |   |
| Tabang |      122.00 |      122.00 |      122.00 |      122.00 |      122.00 |      122.00 |       45.00 |       38.00 |       35.00 |       15.00 |   |   |   |   |   |   |   |   |   |   |   |   |   |   |   |   |   |   |   |
| Sta. Rita |      128.00 |      128.00 |      128.00 |      128.00 |      128.00 |      128.00 |        51.00 |       44.00 |       40.00 |        21.00 |   |   |   |   |   |   |   |   |   |   |   |   |   |   |   |   |   |   |   |
| Pulilan |      156.00 |      156.00 |      156.00 |      156.00 |      156.00 |      156.00 |       78.00 |        71.00 |       68.00 |       49.00 |       28.00 |   |   |   |   |   |   |   |   |   |   |   |   |   |   |   |   |   |   |
| San Simon |     203.00 |     203.00 |     203.00 |     203.00 |     203.00 |     203.00 |      126.00 |       119.00 |      115.00 |       96.00 |       75.00 |       47.00 |   |   |   |   |   |   |   |   |   |   |   |   |   |   |   |   |   |
| San Fernando |     239.00 |     239.00 |     239.00 |     239.00 |     239.00 |     239.00 |      162.00 |     155.00 |      151.00 |      132.00 |       111.00 |       83.00 |       36.00 |   |   |   |   |   |   |   |   |   |   |   |   |   |   |   |   |
| Mexico |     268.00 |     268.00 |     268.00 |     268.00 |     268.00 |     268.00 |      190.00 |     184.00 |     180.00 |      161.00 |     140.00 |      112.00 |       65.00 |       29.00 |   |   |   |   |   |   |   |   |   |   |   |   |   |   |   |
| Angeles |     302.00 |     302.00 |     302.00 |     302.00 |     302.00 |     302.00 |     225.00 |      218.00 |      214.00 |     195.00 |      174.00 |     146.00 |       99.00 |       63.00 |       34.00 |   |   |   |   |   |   |   |   |   |   |   |   |   |   |
| Dau |      310.00 |      310.00 |      310.00 |      310.00 |      310.00 |      310.00 |     233.00 |     226.00 |     222.00 |     203.00 |      182.00 |     155.00 |     107.00 |        71.00 |       43.00 |        8.00 |   |   |   |   |   |   |   |   |   |   |   |   |   |
| Sta. Ines |     332.00 |     332.00 |     332.00 |     332.00 |     332.00 |     332.00 |     254.00 |     248.00 |     244.00 |     225.00 |     204.00 |      176.00 |      129.00 |       93.00 |       64.00 |      30.00 |        21.00 |   |   |   |   |   |   |   |   |   |   |   |   |
| Tipo/SFEX |      616.00 |      616.00 |      616.00 |      616.00 |      616.00 |      616.00 |     538.00 |     532.00 |     528.00 |    509.00 |    488.00 |    460.00 |     413.00 |     377.00 |    348.00 |     314.00 |    305.00 |           35.00 |   |   |   |   |   |   |   |   |   |   |   |
| Dinalupihan |     528.00 |     528.00 |     528.00 |     528.00 |     528.00 |     528.00 |    450.00 |    444.00 |    440.00 |     421.00 |    400.00 |     372.00 |     325.00 |     289.00 |     260.00 |    226.00 |      217.00 | 88.00 |   |   |   |   |   |   |   |   |   |   |   |
| Floridablanca |    445.00 |    445.00 |    445.00 |    445.00 |    445.00 |    445.00 |     367.00 |      361.00 |     357.00 |     338.00 |      317.00 |     289.00 |     242.00 |     206.00 |      177.00 |     143.00 |     134.00 |          171.00 |       83.00 |   |   |   |   |   |   |   |   |   |   |
| Porac |     385.00 |     385.00 |     385.00 |     385.00 |     385.00 |     385.00 |     307.00 |      301.00 |     297.00 |     278.00 |     257.00 |     229.00 |     182.00 |     146.00 |      117.00 |      83.00 |       74.00 |          231.00 |     143.00 |      60.00 |   |   |   |   |   |   |   |   |   |
| Clark South |     339.00 |     339.00 |     339.00 |     339.00 |     339.00 |     339.00 |      261.00 |     255.00 |      251.00 |     232.00 |       211.00 |     183.00 |      136.00 |     100.00 |        71.00 |      37.00 |       28.00 |         277.00 |     189.00 |     106.00 |      45.00 |   |   |   |   |   |   |   |   |
| Mabalacat (Mabiga) |     332.00 |     332.00 |     332.00 |     332.00 |     332.00 |     332.00 |     254.00 |     248.00 |     244.00 |     225.00 |     204.00 |      176.00 |      129.00 |       93.00 |       64.00 |      30.00 |        21.00 | 284.00 |      196.00 |      113.00 |      53.00 |          7.00 |   |   |   |   |   |   |   |
| Clark North |     350.00 |     350.00 |     350.00 |     350.00 |     350.00 |     350.00 |     272.00 |     266.00 |     262.00 |     243.00 |     222.00 |     194.00 |     147.00 |       111.00 |       82.00 |      48.00 |       39.00 |         302.00 |     214.00 |     132.00 |       71.00 |        26.00 |       18.00 |   |   |   |   |   |   |
| Dolores |     357.00 |     357.00 |     357.00 |     357.00 |     357.00 |     357.00 |     279.00 |     273.00 |     269.00 |    250.00 |     229.00 |     201.00 |     154.00 |      118.00 |       89.00 |      55.00 |       46.00 |         309.00 |      221.00 |     138.00 |      78.00 |        32.00 |      25.00 |          7.00 |   |   |   |   |   |
| Bamban (New Clark City) |     386.00 |     386.00 |     386.00 |     386.00 |     386.00 |     386.00 |     308.00 |     302.00 |     298.00 |     279.00 |     258.00 |     230.00 |     183.00 |     147.00 |      118.00 |      84.00 |       75.00 |         338.00 |    250.00 |     168.00 |     107.00 |        62.00 |      54.00 |        36.00 |         29.00 |   |   |   |   |
| Concepcion |     403.00 |     403.00 |     403.00 |     403.00 |     403.00 |     403.00 |     325.00 |      319.00 |      315.00 |     296.00 |     275.00 |     247.00 |    200.00 |     164.00 |     135.00 |     101.00 |       92.00 | 355.00 |     267.00 |     184.00 |     124.00 |       78.00 |       71.00 |       53.00 |        46.00 |            17.00 |   |   |   |
| San Miguel |     465.00 |     465.00 |     465.00 |     465.00 |     465.00 |     465.00 |     387.00 |      381.00 |     377.00 |    358.00 |     337.00 |     309.00 |     262.00 |     226.00 |      197.00 |     163.00 |     154.00 |         417.00 |     329.00 |    246.00 |     186.00 |      140.00 |     133.00 |       115.00 |       108.00 |            79.00 |     62.00 |   |   |
| Tarlac |     487.00 |     487.00 |     487.00 |     487.00 |     487.00 |     487.00 |     409.00 |     403.00 |     399.00 |    380.00 |     359.00 |      331.00 |    284.00 |    248.00 |      219.00 |    185.00 |      176.00 |         439.00 |     351.00 |    268.00 |    207.00 |      162.00 |    155.00 |      136.00 |       130.00 |          100.00 |    84.00 |           22.00 |   |
Class 2. Vehicles with two (2) axles and are more than 7 feet in height or have three (3) or more axles but less than 7 feet in height
| | | | | | | | | | | | | | | | | | | | | | | | | | | | | | |
| --- | --- | --- | --- | --- | --- | --- | --- | --- | --- | --- | --- | --- | --- | --- | --- | --- | --- | --- | --- | --- | --- | --- | --- | --- | --- | --- | --- | --- | --- |
| ENTRY/EXIT | BWK | MIN | KAR | VAL | MEY | MAR | CDV | BOC | TAM | BAL | STR | PUL | SNM | SNF | MXC | ANG | DAU | TIPO/SFEX | DIN | FLOR | PORAC | CLARK S | MAB | CLARK N | DOLORES | N.CLARK C | CONC | S. MIGUEL | TARLAC |
| Mindanao Avenue |        172.00 |   |   |   |   |   |   |   |   |   |   |   |   |   |   |   |   |   |   |   |   |   |   |   |   |   |   |   |   |
| Karuhatan |        172.00 |        172.00 |   |   |   |   |   |   |   |   |   |   |   |   |   |   |   |   |   |   |   |   |   |   |   |   |   |   |   |
| Valenzuela |        172.00 |        172.00 |        172.00 |   |   |   |   |   |   |   |   |   |   |   |   |   |   |   |   |   |   |   |   |   |   |   |   |   |   |
| Meycauayan |        172.00 |        172.00 |        172.00 |        172.00 |   |   |   |   |   |   |   |   |   |   |   |   |   |   |   |   |   |   |   |   |   |   |   |   |   |
| Marilao |        172.00 |        172.00 |        172.00 |        172.00 |        172.00 |   |   |   |   |   |   |   |   |   |   |   |   |   |   |   |   |   |   |   |   |   |   |   |   |
| Ciudad de Victoria |        193.00 |        193.00 |        193.00 |        193.00 |        193.00 |        193.00 |   |   |   |   |   |   |   |   |   |   |   |   |   |   |   |   |   |   |   |   |   |   |   |
| Bocaue |        210.00 |        210.00 |        210.00 |        210.00 |        210.00 |        210.00 |          17.00 |   |   |   |   |   |   |   |   |   |   |   |   |   |   |   |   |   |   |   |   |   |   |
| Tambubong |        219.00 |        219.00 |        219.00 |        219.00 |        219.00 |        219.00 |         26.00 |           9.00 |   |   |   |   |   |   |   |   |   |   |   |   |   |   |   |   |   |   |   |   |   |
| Balagtas |       267.00 |       267.00 |       267.00 |       267.00 |       267.00 |       267.00 |         74.00 |         57.00 |         48.00 |   |   |   |   |   |   |   |   |   |   |   |   |   |   |   |   |   |   |   |   |
| Tabang |       306.00 |       306.00 |       306.00 |       306.00 |       306.00 |       306.00 |         113.00 |         96.00 |         87.00 |        39.00 |   |   |   |   |   |   |   |   |   |   |   |   |   |   |   |   |   |   |   |
| Sta. Rita |       320.00 |       320.00 |       320.00 |       320.00 |       320.00 |       320.00 |        126.00 |       109.00 |        100.00 |        52.00 |   |   |   |   |   |   |   |   |   |   |   |   |   |   |   |   |   |   |   |
| Pulilan |       389.00 |       389.00 |       389.00 |       389.00 |       389.00 |       389.00 |        196.00 |        179.00 |        170.00 |       122.00 |         69.00 |   |   |   |   |   |   |   |   |   |   |   |   |   |   |   |   |   |   |
| San Simon |       507.00 |       507.00 |       507.00 |       507.00 |       507.00 |       507.00 |        314.00 |       297.00 |       288.00 |      240.00 |       188.00 |        118.00 |   |   |   |   |   |   |   |   |   |   |   |   |   |   |   |   |   |
| San Fernando |       597.00 |       597.00 |       597.00 |       597.00 |       597.00 |       597.00 |      404.00 |       387.00 |       378.00 |      330.00 |       278.00 |       208.00 |       90.00 |   |   |   |   |   |   |   |   |   |   |   |   |   |   |   |   |
| Mexico |       669.00 |       669.00 |       669.00 |       669.00 |       669.00 |       669.00 |       476.00 |      459.00 |       450.00 |      402.00 |       349.00 |       280.00 |      162.00 |          72.00 |   |   |   |   |   |   |   |   |   |   |   |   |   |   |   |
| Angeles |       755.00 |       755.00 |       755.00 |       755.00 |       755.00 |       755.00 |        561.00 |      544.00 |       535.00 |      487.00 |      435.00 |       366.00 |     247.00 |        157.00 |         86.00 |   |   |   |   |   |   |   |   |   |   |   |   |   |   |
| Dau |       775.00 |       775.00 |       775.00 |       775.00 |       775.00 |       775.00 |       582.00 |      565.00 |       556.00 |     508.00 |      456.00 |       386.00 |     268.00 |        178.00 |        106.00 |          21.00 |   |   |   |   |   |   |   |   |   |   |   |   |   |
| Sta. Ines |       829.00 |       829.00 |       829.00 |       829.00 |       829.00 |       829.00 |       636.00 |        619.00 |        610.00 |      562.00 |      509.00 |      440.00 |     322.00 |        232.00 |        160.00 |         74.00 |      54.00 |   |   |   |   |   |   |   |   |   |   |   |   |
| Tipo/SFEX |     1,413.00 |     1,413.00 |     1,413.00 |     1,413.00 |     1,413.00 |     1,413.00 |     1,220.00 |    1,203.00 |      1,194.00 |    1,146.00 |    1,093.00 |    1,024.00 |     906.00 |        816.00 |       744.00 |       658.00 |     638.00 | 86.00 |   |   |   |   |   |   |   |   |   |   |   |
| Dinalupihan |      1,221.00 |      1,221.00 |      1,221.00 |      1,221.00 |      1,221.00 |      1,221.00 |    1,028.00 |      1,011.00 |     1,002.00 |      954.00 |       901.00 |       832.00 |      714.00 |       624.00 |       552.00 |       466.00 |    446.00 | 192.00 |   |   |   |   |   |   |   |   |   |   |   |
| Floridablanca |    1,056.00 |    1,056.00 |    1,056.00 |    1,056.00 |    1,056.00 |    1,056.00 |       863.00 |      846.00 |       837.00 |      789.00 |       736.00 |       667.00 |     549.00 |       459.00 |       387.00 |        301.00 |     281.00 | 357.00 |     165.00 |   |   |   |   |   |   |   |   |   |   |
| Porac |       935.00 |       935.00 |       935.00 |       935.00 |       935.00 |       935.00 |       742.00 |       725.00 |        716.00 |      668.00 |       615.00 |       546.00 |     428.00 |       338.00 |        266.00 |        180.00 |     160.00 | 478.00 |     286.00 |      121.00 |   |   |   |   |   |   |   |   |   |
| Clark South |      844.00 |      844.00 |      844.00 |      844.00 |      844.00 |      844.00 |        651.00 |       634.00 |       625.00 |      577.00 |      524.00 |      455.00 |     337.00 |       247.00 |        175.00 |         89.00 |       69.00 | 569.00 |     377.00 |     212.00 |        91.00 |   |   |   |   |   |   |   |   |
| Mabalacat (Mabiga) |       829.00 |       829.00 |       829.00 |       829.00 |       829.00 |       829.00 |       636.00 |        619.00 |        610.00 |      562.00 |      509.00 |      440.00 |     322.00 |        232.00 |        160.00 |         74.00 |      54.00 | 584.00 |     392.00 |     227.00 |     106.00 |       15.00 |   |   |   |   |   |   |   |
| Clark North |       865.00 |       865.00 |       865.00 |       865.00 |       865.00 |       865.00 |       672.00 |      655.00 |       646.00 |      598.00 |      545.00 |       476.00 |     358.00 |       268.00 |        196.00 |         110.00 |       90.00 | 620.00 |    428.00 |     263.00 |     142.00 |       51.00 |       36.00 |   |   |   |   |   |   |
| Dolores |       879.00 |       879.00 |       879.00 |       879.00 |       879.00 |       879.00 |       686.00 |       669.00 |       660.00 |       612.00 |      559.00 |       490.00 |     372.00 |       282.00 |        210.00 |        124.00 |     104.00 | 634.00 |    442.00 |     277.00 |     156.00 |      65.00 |      50.00 |          13.00 |   |   |   |   |   |
| Bamban (New Clark City) |       938.00 |       938.00 |       938.00 |       938.00 |       938.00 |       938.00 |       745.00 |       728.00 |        719.00 |       671.00 |       618.00 |       549.00 |      431.00 |        341.00 |        269.00 |        183.00 |      163.00 | 693.00 |     501.00 |    335.00 |     214.00 |     124.00 |     109.00 |          72.00 |         59.00 |   |   |   |   |
| Concepcion |        971.00 |        971.00 |        971.00 |        971.00 |        971.00 |        971.00 |       778.00 |        761.00 |       752.00 |      704.00 |       651.00 |       582.00 |     464.00 |       374.00 |       302.00 |        216.00 |      196.00 | 726.00 |    534.00 |    368.00 |    248.00 |     157.00 |     142.00 |        105.00 |          92.00 |         33.00 |   |   |   |
| San Miguel |    1,095.00 |    1,095.00 |    1,095.00 |    1,095.00 |    1,095.00 |    1,095.00 |       902.00 |      885.00 |       876.00 |      828.00 |       775.00 |       706.00 |    588.00 |       498.00 |       426.00 |       340.00 |     320.00 | 850.00 |    658.00 |    492.00 |     372.00 |     281.00 |     266.00 |        229.00 |        216.00 |       157.00 |    124.00 |   |   |
| Tarlac |     1,138.00 |     1,138.00 |     1,138.00 |     1,138.00 |     1,138.00 |     1,138.00 |       945.00 |       928.00 |        919.00 |       871.00 |       818.00 |       749.00 |      631.00 |        541.00 |       469.00 |       383.00 |     363.00 | 893.00 |     701.00 |    536.00 |     415.00 |    324.00 |    309.00 |        273.00 |       259.00 |      200.00 |     167.00 |       43.00 |   |
Class 3. For vehicles with three (3) or more axles and are more than 7 feet in height, here's a list of the NLEX toll fee acccording to the Toll Regularory Board (TRB):
| | | | | | | | | | | | | | | | | | | | | | | | | | | | | | |
| --- | --- | --- | --- | --- | --- | --- | --- | --- | --- | --- | --- | --- | --- | --- | --- | --- | --- | --- | --- | --- | --- | --- | --- | --- | --- | --- | --- | --- | --- |
| ENTRY/EXIT | BWK | MIN | KAR | VAL | MEY | MAR | CDV | BOC | TAM | BAL | STR | PUL | SNM | SNF | MXC | ANG | DAU | TIPO/SFEX | DIN | FLOR | PORAC | CLARK S | MAB | CLARK N | DOLORES | N.CLARK C | CONC | S. MIGUEL | TARLAC |
| Mindanao Avenue |       206.00 |   |   |   |   |   |   |   |   |   |   |   |   |   |   |   |   |   |   |   |   |   |   |   |   |   |   |   |   |
| Karuhatan |       206.00 |       206.00 |   |   |   |   |   |   |   |   |   |   |   |   |   |   |   |   |   |   |   |   |   |   |   |   |   |   |   |
| Valenzuela |       206.00 |       206.00 |       206.00 |   |   |   |   |   |   |   |   |   |   |   |   |   |   |   |   |   |   |   |   |   |   |   |   |   |   |
| Meycauayan |       206.00 |       206.00 |       206.00 |       206.00 |   |   |   |   |   |   |   |   |   |   |   |   |   |   |   |   |   |   |   |   |   |   |   |   |   |
| Marilao |       206.00 |       206.00 |       206.00 |       206.00 |       206.00 |   |   |   |   |   |   |   |   |   |   |   |   |   |   |   |   |   |   |   |   |   |   |   |   |
| Ciudad de Victoria |        232.00 |        232.00 |        232.00 |        232.00 |        232.00 |        232.00 |   |   |   |   |   |   |   |   |   |   |   |   |   |   |   |   |   |   |   |   |   |   |   |
| Bocaue |       252.00 |       252.00 |       252.00 |       252.00 |       252.00 |       252.00 |        20.00 |   |   |   |   |   |   |   |   |   |   |   |   |   |   |   |   |   |   |   |   |   |   |
| Tambubong |        263.00 |        263.00 |        263.00 |        263.00 |        263.00 |        263.00 |         31.00 |           11.00 |   |   |   |   |   |   |   |   |   |   |   |   |   |   |   |   |   |   |   |   |   |
| Balagtas |        321.00 |        321.00 |        321.00 |        321.00 |        321.00 |        321.00 |        89.00 |         68.00 |         57.00 |   |   |   |   |   |   |   |   |   |   |   |   |   |   |   |   |   |   |   |   |
| Tabang |        367.00 |        367.00 |        367.00 |        367.00 |        367.00 |        367.00 |       135.00 |        115.00 |       104.00 |         46.00 |   |   |   |   |   |   |   |   |   |   |   |   |   |   |   |   |   |   |   |
| Sta. Rita |       383.00 |       383.00 |       383.00 |       383.00 |       383.00 |       383.00 |       152.00 |         131.00 |        120.00 |         63.00 |   |   |   |   |   |   |   |   |   |   |   |   |   |   |   |   |   |   |   |
| Pulilan |       467.00 |       467.00 |       467.00 |       467.00 |       467.00 |       467.00 |      235.00 |        214.00 |       203.00 |        146.00 |         83.00 |   |   |   |   |   |   |   |   |   |   |   |   |   |   |   |   |   |   |
| San Simon |       609.00 |       609.00 |       609.00 |       609.00 |       609.00 |       609.00 |       377.00 |       356.00 |       345.00 |       288.00 |       225.00 |       142.00 |   |   |   |   |   |   |   |   |   |   |   |   |   |   |   |   |   |
| San Fernando |        717.00 |        717.00 |        717.00 |        717.00 |        717.00 |        717.00 |      485.00 |       464.00 |       453.00 |       396.00 |       333.00 |      250.00 |       108.00 |   |   |   |   |   |   |   |   |   |   |   |   |   |   |   |   |
| Mexico |       803.00 |       803.00 |       803.00 |       803.00 |       803.00 |       803.00 |       571.00 |       551.00 |      540.00 |       482.00 |        419.00 |       336.00 |       194.00 |         86.00 |   |   |   |   |   |   |   |   |   |   |   |   |   |   |   |
| Angeles |       905.00 |       905.00 |       905.00 |       905.00 |       905.00 |       905.00 |      674.00 |       653.00 |       642.00 |      585.00 |       522.00 |      439.00 |       297.00 |        189.00 |        103.00 |   |   |   |   |   |   |   |   |   |   |   |   |   |   |
| Dau |       930.00 |       930.00 |       930.00 |       930.00 |       930.00 |       930.00 |       699.00 |       678.00 |       667.00 |        610.00 |       547.00 |      464.00 |       322.00 |        214.00 |        128.00 |       25.00 |   |   |   |   |   |   |   |   |   |   |   |   |   |
| Sta. Ines |       995.00 |       995.00 |       995.00 |       995.00 |       995.00 |       995.00 |       763.00 |       743.00 |       732.00 |       674.00 |         611.00 |      528.00 |      386.00 |       278.00 |        192.00 |       89.00 |       64.00 |   |   |   |   |   |   |   |   |   |   |   |   |
| Tipo/SFEX |     1,846.00 |     1,846.00 |     1,846.00 |     1,846.00 |     1,846.00 |     1,846.00 |     1,614.00 |    1,594.00 |    1,583.00 |    1,525.00 |     1,462.00 |    1,379.00 |    1,237.00 |      1,129.00 |    1,043.00 |     940.00 |      915.00 |         104.00 |   |   |   |   |   |   |   |   |   |   |   |
| Dinalupihan |     1,583.00 |     1,583.00 |     1,583.00 |     1,583.00 |     1,583.00 |     1,583.00 |     1,351.00 |      1,331.00 |     1,320.00 |     1,262.00 |      1,199.00 |      1,116.00 |      974.00 |       866.00 |       780.00 |     677.00 |     652.00 |         263.00 |   |   |   |   |   |   |   |   |   |   |   |
| Floridablanca |     1,335.00 |     1,335.00 |     1,335.00 |     1,335.00 |     1,335.00 |     1,335.00 |     1,103.00 |    1,083.00 |     1,072.00 |     1,014.00 |        951.00 |      868.00 |       726.00 |        618.00 |       532.00 |     429.00 |    404.00 |          511.00 |       248.00 |   |   |   |   |   |   |   |   |   |   |
| Porac |     1,154.00 |     1,154.00 |     1,154.00 |     1,154.00 |     1,154.00 |     1,154.00 |       922.00 |       902.00 |        891.00 |       833.00 |       770.00 |      687.00 |      545.00 |       437.00 |        351.00 |     248.00 |     223.00 |         692.00 |       429.00 |      181.00 |   |   |   |   |   |   |   |   |   |
| Clark South |      1,017.00 |      1,017.00 |      1,017.00 |      1,017.00 |      1,017.00 |      1,017.00 |      785.00 |       765.00 |       754.00 |       696.00 |       633.00 |      550.00 |      408.00 |       300.00 |        214.00 |       111.00 |       86.00 |         829.00 |       566.00 |      318.00 |      136.00 |   |   |   |   |   |   |   |   |
| Mabalacat (Mabiga) |       995.00 |       995.00 |       995.00 |       995.00 |       995.00 |       995.00 |       763.00 |       743.00 |       732.00 |       674.00 |         611.00 |      528.00 |      386.00 |       278.00 |        192.00 |       89.00 |       64.00 |         851.00 |      588.00 |     340.00 |     159.00 |       22.00 |   |   |   |   |   |   |   |
| Clark North |    1,050.00 |    1,050.00 |    1,050.00 |    1,050.00 |    1,050.00 |    1,050.00 |       818.00 |       798.00 |       787.00 |       729.00 |       666.00 |      583.00 |       441.00 |        333.00 |       247.00 |     144.00 |       119.00 |         906.00 |       643.00 |     395.00 |      213.00 |       77.00 |      55.00 |   |   |   |   |   |   |
| Dolores |     1,070.00 |     1,070.00 |     1,070.00 |     1,070.00 |     1,070.00 |     1,070.00 |      838.00 |       818.00 |       807.00 |       749.00 |       686.00 |      603.00 |       461.00 |       353.00 |       267.00 |      164.00 |      139.00 |         926.00 |       663.00 |     415.00 |     234.00 |       97.00 |       75.00 |       20.00 |   |   |   |   |   |
| Bamban (New Clark City) |     1,158.00 |     1,158.00 |     1,158.00 |     1,158.00 |     1,158.00 |     1,158.00 |       926.00 |       906.00 |       895.00 |       837.00 |       774.00 |       691.00 |      549.00 |        441.00 |       355.00 |     252.00 |     227.00 |       1,014.00 |        751.00 |     503.00 |     322.00 |     185.00 |      163.00 |     108.00 |         88.00 |   |   |   |   |
| Concepcion |     1,208.00 |     1,208.00 |     1,208.00 |     1,208.00 |     1,208.00 |     1,208.00 |       976.00 |       956.00 |       945.00 |       887.00 |       824.00 |       741.00 |      599.00 |        491.00 |      405.00 |     302.00 |     277.00 | 1,064.00 |       801.00 |     553.00 |      371.00 |     235.00 |      213.00 |     158.00 |        138.00 |           50.00 |   |   |   |
| San Miguel |     1,394.00 |     1,394.00 |     1,394.00 |     1,394.00 |     1,394.00 |     1,394.00 |     1,162.00 |     1,142.00 |      1,131.00 |     1,073.00 |     1,010.00 |       927.00 |      785.00 |        677.00 |        591.00 |    488.00 |     463.00 | 1,250.00 |       987.00 |     739.00 |    557.00 |     421.00 |     399.00 |    344.00 |       324.00 |          236.00 |    186.00 |   |   |
| Tarlac |     1,459.00 |     1,459.00 |     1,459.00 |     1,459.00 |     1,459.00 |     1,459.00 |    1,227.00 |     1,207.00 |      1,196.00 |     1,138.00 |    1,075.00 |       992.00 |      850.00 |       742.00 |       656.00 |     553.00 |     528.00 |       1,315.00 |    1,052.00 |    804.00 |     622.00 |    486.00 |    464.00 |    409.00 |       389.00 |          301.00 |    251.00 |          65.00 |   |