Guide on BPI Auto Loan Calculator for Online Loan Computations
BPI AUTO LOAN CALCULATOR – Here is an online calculator that you can use in computing if you will apply for a loan to the Bank of the Philippine Islands (BPI).
In the Philippines, there are entities that you may turn to for the financing of a purchase of vehicles. One of these is the Bank of the Philippine Islands or more commonly called BPI. It is one of the trusted and most popular banks in the country.
BPI has several branches across the nation. In fact, it has multiple branches in several cities in the country and it also got branches abroad thus its services and offers are really accessible.
BPI offers deposit and savings accounts, credit cards, loans, investment products, and a lot more. One of the loans offered by the bank is the BPI Auto Loan offer which covers the purpose of financing the purchase of a car, a big bike, and a truck.
The Auto Loan offer of BPI covers both brand new and pre-owned vehicles. The bank also boasts its loan offer with flexible payment terms and promos that may give borrowers the options for very affordable monthly amortizations.
Do you want to know how much you may borrow under this loan offer of the bank? Feel free to visit – BPI Auto Loan Step Up PayPlan: How Much You May Borrow.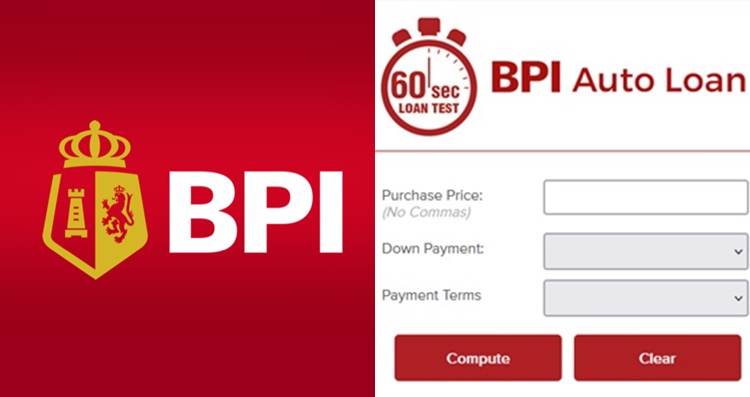 Many people are quite hesitant to apply for a loan offer to BPI because they want to know the possible amounts that they can borrow first or the estimated monthly amortizations. You can check it through the BPI Auto Loan Calculator which makes such computations possible. You need to provide the details about the purchase price, downpayment, and the payment terms.
For the BPI Auto Loan Calculator, you may visit – https://online.bpiloans.com/autocompute/bpi/.
To check on the other loans offered by the bank, you may visit – BPI LOANS: List of Loan Offers by Bank of the Philippine Islands (BPI).