Check your Estimated Monthly due via RCBC Cash Loan Calculator Provided Online
RCBC CASH LOAN CALCULATOR – Provide below is a guide towards the online calculator provided by the RCBC for its loan applicants.
If you want to borrow money under an official and detailed loan transaction, one of the entities that you may turn to is Rizal Commercial Banking Corporation. It is popularly called RCBC among many Filipinos.
RCBC has several branches across the nation. It offers checking and savings accounts, loans, credit cards, and investment products and services.
One of its loan offers is the RCBC Cash Loan or also known as the Personal Loan offer. It is open for both employed and self-employed individuals.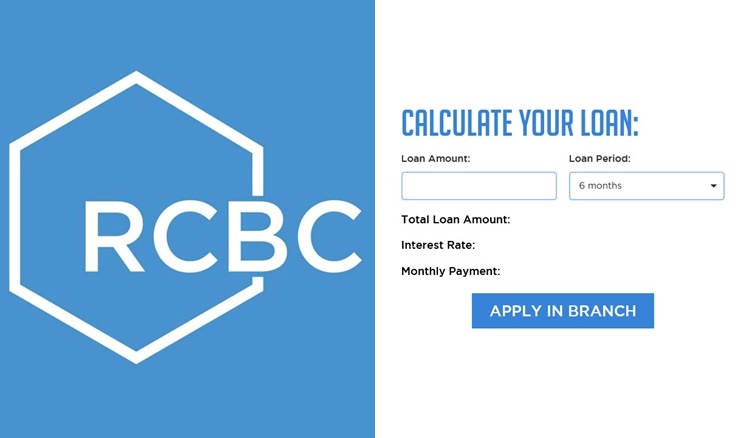 Do you want to know if you are qualified to apply for the loan offer? To be eligible, the borrower must be:
a Filipino citizen or dual citizen
at least 21 years old upon the loan application
not more than 65 years old when the loan hits its maturity date
having a residence landline, a mobile contact number, or office landline
locally employed at a Securities Exchange Commission or SEC-registered company
with the current company for at least two (2) years already at the time of the loan application
earning a minimum gross monthly income of P30,000
The bank has generously posted the range of the loanable amounts under the offer. Kindly visit – RCBC Cash Salary Loan: Minimum & Maximum Loanable Amounts.
Before applying for the loan, a lot of borrowers want insights on the possible interest that may be added to their loan and their estimated monthly amortization. With Rizal Commercial Banking Corporation, it is possible through the RCBC Cash Loan Calculator.
To compute the interest and the monthly amortization based on your target loan amount and term, you may visit the RCBC Cash Loan calculator at – RCBC.
To apply for the loan offer, gather the requirements detailed here – Requirements RCBC Cash Loan: List of Documents You Must Prepare in Applying.