Guide on the Maximum Loanable Amount Under the UCPB Loan (Personal Loan Offer)
UCPB LOAN – Here is a guide on the maximum loanable amount under the personal loan offer of the United Coconut Planters Bank.
Nowadays, there are a lot of ways on how to obtain money to make ends meet, to make a big purchase, to travel, or to meet other personal goals. One way is through the loan offers of the banks.
One of the banks that has a flexible offer for the public is the United Coconut Planters Bank or also known as the UCPB. It can provide cash assistance under fast approval and a short list of requirements.
To be eligible for the UCPB Loan specifically the salary loan offer, an applicant must:
be a Filipino citizen and a permanent resident in the Philippines
be at least 23 years old but not more than 65 years old
be a holder of a checking account or a UCPB credit card
be a permanent employee for at least two(2) years as supervisor
have a minimum gross monthly income of Php 30,000.00; or
be self-employed with a business that is operational for not less than three(3) years and profitable for the last two(2) years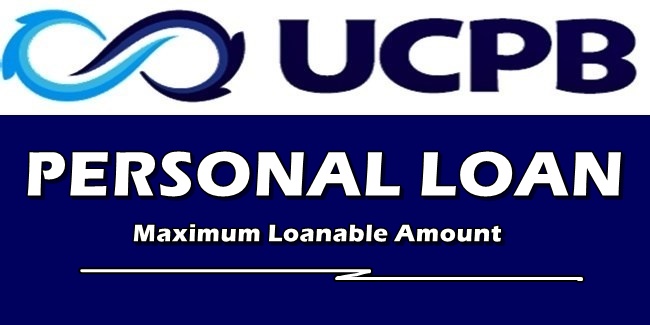 With regards the loanable amount under the said UCPB Loan, based on the official website of the bank, an applicant may apply for up to Php 300,000.00 under the salary loan.
He or she may pay for it in 12 months, 18 months, 24 months, or 36 months. Here is a list of the monthly amortization depending on the term of the loan:
12 Months – Php 29,770.00 per month
18 Months – Php 21,437.00 per month
24 Months – Php 17,570.00 per month
36 Months – Php 13,404.00 per month
According to UCPB, the above amounts are indicative and they are subject for changes without prior notice. Meanwhile, in case you are planning to pursue your application for the loan, here's what you must prepare:
Duly-accomplished UCPB Yes Loan Application Form
Photocopy of two(2) government-issued ID
Copy of latest 2 months credit card billing statement
Copy of latest Utility Bill of residence
Thank you for visiting our website. We hope we have helped you with regards to this matter. You may keep coming back for more informative guides.
READ ALSO: UCPB LOANS – List of UCPB Loan Offers You May Apply For