Guide on GSIS Funeral Benefit Eligibility Qualifications
GSIS FUNERAL BENEFIT – Here is a guide on who are eligible for the funeral cash assistance offer of the Government Service Insurance System.
The Government Service Insurance System, more commonly called as GSIS, is one of the biggest social insurance institutions in the Philippines. Its members are people who are working in the government and the public sector.
Members of the GSIS pay a certain amount to the social insurance institution from their salary. It is called monthly savings. Those who are updated in their remittance may avail the different benefits and offers of the social insurance institution.
With regards to benefits, the social insurance institution offers life insurance, retirement, disability, and separation benefits among many others. It also has the funeral benefit.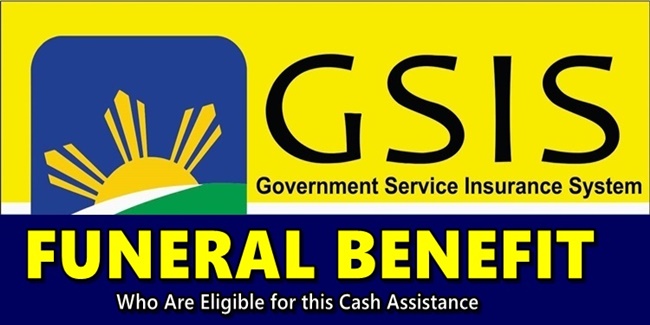 The assistance that GSIS wants to give its members is not limited only while the member is alive. The social insurance institution can also assist the family of the member who died.
There are eligibility qualifications under the GSIS Funeral Benefit. The member must be any of the following:
an active member of GSIS
separated from service but entitled to separation or retirement benefit
old age pensioner
retiree and pensionable under the Republic Act No. 8291
retired under R.A. 1616 prior to the effectivity of R.A. 8291 with at least 20 years of service
Do you want to know how much the family of a deceased member may get under the said GSIS benefit? You may visit – GSIS FUNERAL BENEFIT – How Much Family of GSIS Member May Receive.
Aside from the multiple benefits that GSIS provides for its members, the social insurance institution can also lend you some amount through loans. Feel free to visit – GSIS LOANS: List of GSIS Loan Offers Members Can Apply For.
Thank you for visiting our website. We hope we have helped you with regards to this matter. You may keep coming back for more informative guides.