Get Fast Financial Solution through SSS Cash Loan Offer for Members
The Social Security System offers a fast and affordable financial solution to its members through a multi-purpose cash loan, the Salary Loan.
The SSS Salary Loan or also called the SSS Cash Loan offer is open for both salaried and self-employed members of the Social Security System who have posted at least 36 monthly contributions. Six (6) of which must have been posted within the last 12 months prior to the filing of loan application.
This cash loan offer can offer you up to twice your monthly salary credit if you have posted at least 72 monthly contributions in your account. Your employer must be updated in the payment of the monthly contributions.
To apply, you just have to prepare a few requirements that you need to submit to the Social Security System for loan application assessment. Bring them with you to a branch of the SSS in your city or province to file your loan application.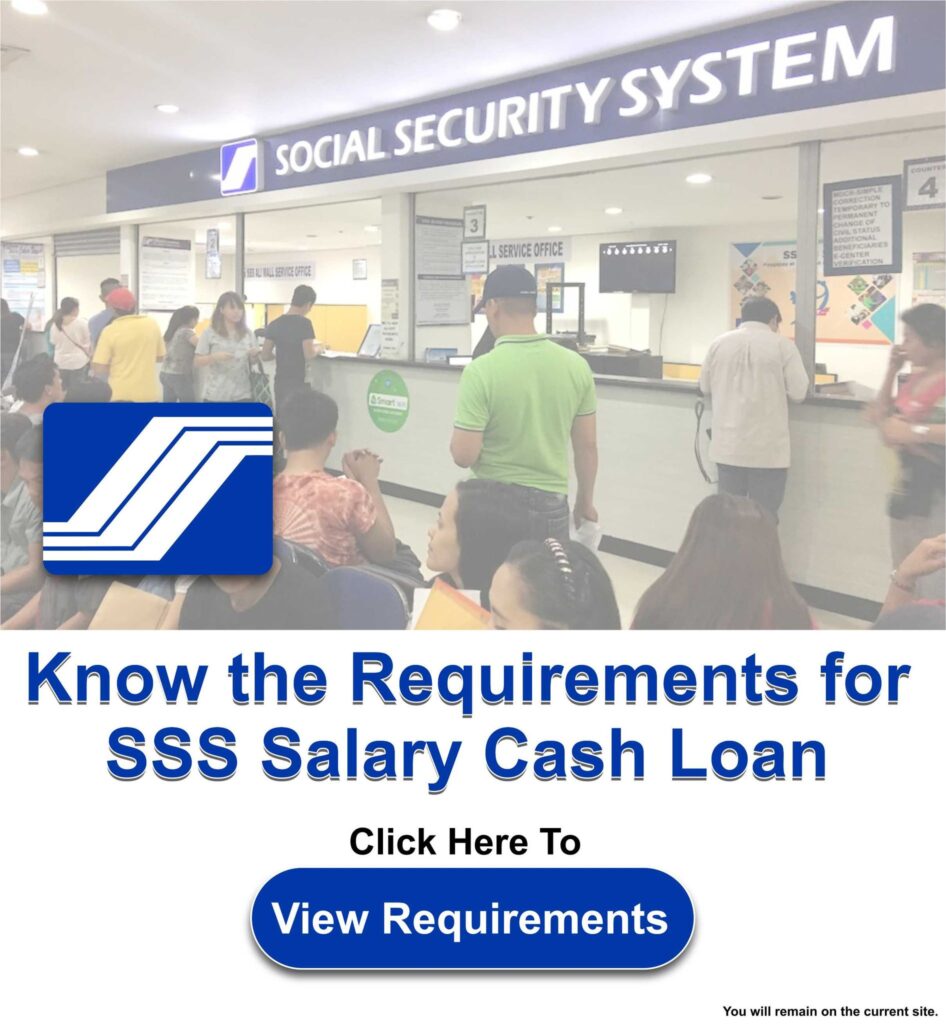 The amount your borrowed will be released by the SSS through your preferred mode of disbursement. The state institution charges a service fee that is equivalent to 1% of the loan amount.
For example, if you borrowed P10,000, the SSS will charge P100 service fee. It will be deducted from your loan proceeds.
In repaying the loan for locally-employed member-borrowers, it will be through a payroll deduction. The employer will deduct the loan amortization from the member's salary and remit it to the SSS.
The state agency has set payment schedules for its members depending on the 10th digit of their ER/HR number. Here's a guide for regular and household employers as well as self-employed and voluntary memebrs:
| | |
| --- | --- |
| If the 10th digit of the ER/HR number ends in: | Payment Deadline |
| 1 or 2 | 10th day of the month |
| 3 or 4 | 15th day of the month |
| 5 or 6 | 20th day of the month |
| 7 or 8 | 25th day of the month |
| 9 or 0 | Last day of the month |