Don't Have a My.SSS Account?
You can access the services of the Social Security System online if you register for an account in its virtual platform, My.SSS.
The Social Security System is one of the state entities that deliver services to thousands of Filipinos daily. Undeniably, long queues at SSS branch offices are a common sight. Some members are for loan applications while others are paying their monthly premiums.
Daily, there is also a new bunch of newbies in the employment field applying for an SSS membership. They add to the millions of Filipinos who are SSS members in the country and abroad.
To ease the long queues, the Social Security System launched an online platform where the members can avail their services. Loan applications and filing of benefit claims can be conveniently done online through the My.SSS account.
To access the online services of the SSS, you need to register for an account at My.SSS. Here are the steps on how to register to My.SSS account.
Step 1 — Go to the official website of SSS and click the MEMBER under Portals.
Step 2 — Click Register.
Step 3 — Read the reminders and tick the box to certify that you understood them and then click/tap the "Proceed" button.
Step 4 — Fill in the online form by providing the required information.
Step 5 — Pick your Registration Preference and supply the needed information. Click the "I'm not a robot" and read the "Terms of Service". Tick the box if you agree and click/tap "Submit" to proceed.
Step 6 — Review all the information and click "Confirm" if all details are correct.
Step 7 — A confirmation message will appear on your screen. Click "OK" and check your email for the password setup.
Step 8 — You will be directed to the set password page. Enter the last 6 digits of your CRN or SS number and click/tap "Submit".
Step 9 — Enter your preferred password and choose two (2) security questions. Provide the answers. Enter your password again to confirm.
Step 10 — The transaction number will be displayed on the screen. Click "Go To Home" to proceed. You can log in to your account.
Through its online platform, the Social Security System offers loans and services. One of which is the SSS Salary Loan, also called the cash loan offer. This multi-purpose offer is open for salaried and self-employed individuals. It provides fast financial solutions to qualified members.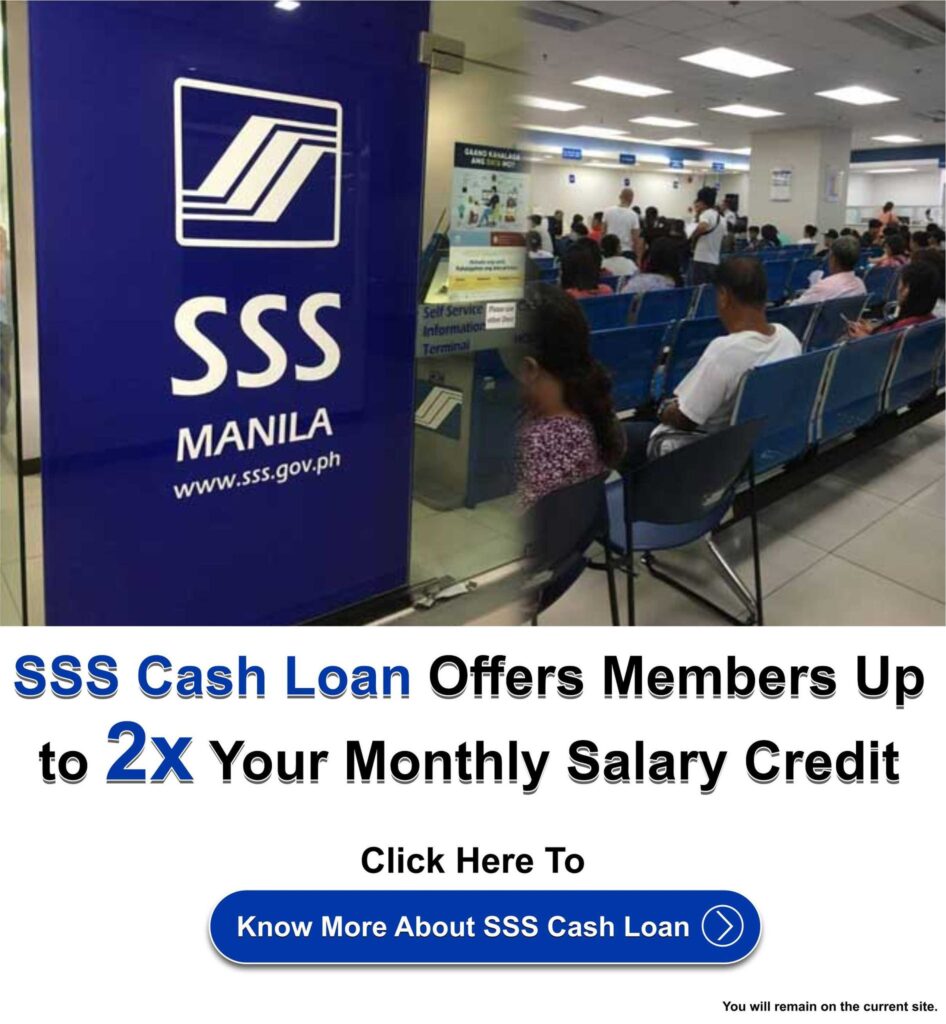 Aside from the SSS Salary Loan, the Social Security System also has a Housing Loan offer that members can turn to for home renovation or improvement projects. There is also the SSS Calamity Loan offer for members in calamity-stricken areas.