Your Home Credit Cash Loan Offer Might Be the Perfect Solution For You
Are you in need of a quick cash loan? Home Credit Philippines offers its qualified clients with a loan offer that can get you the money on the same day of the loan application.
Home Credit Philippines has long been popular in the country for its product financing service. It is usually the preferred lender of many people when it comes to purchasing a mobile phone under a loan.
Through the years, the popular lender has expanded its offers and it now has a cash loan which it offers for previous and existing clients with good credit records. One of the best features of its offer is that the loan processing can be done in a few minutes and you can get your money on the same day you applied for the loan.
Also, despite it being a quick loan offer, the Home Credit Cash Loan features a pretty good range of loanable amounts. Here are the borrowing amounts allowed under its offer:
Minimum Loanable Amount — Php 3,000.00
Maximum Loanable Amount — Php 150,000.00
However, there are qualifications in applying for the cash loan offer as well as a few requirements that you must prepare for the loan application.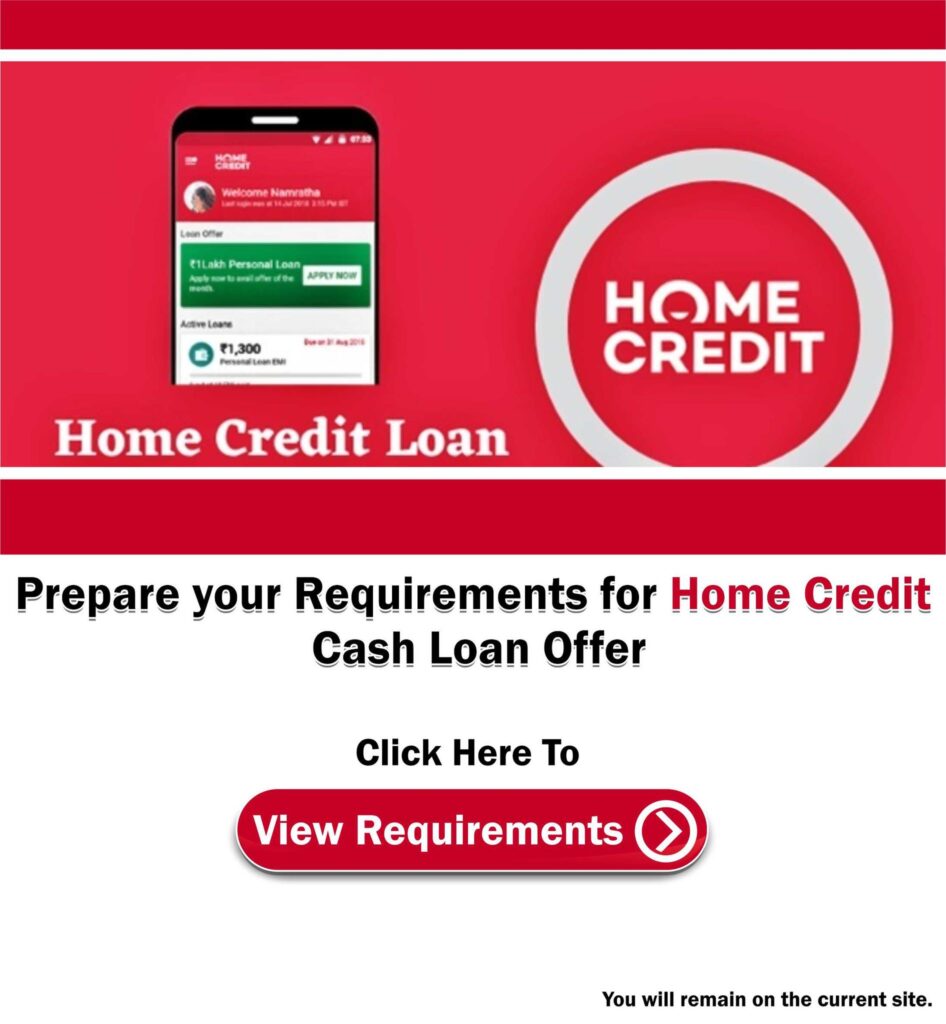 The amount borrowed from Home Credit is payable for up to 60 months. The lender implements at least 1.83% initial monthly interest rate that is set on a monthly add-on basis. The loan amount and the loan term are factors on the actual interest rate.
Countless Filipinos have availed the cash loan offer of the trusted lender. What many people likes about the offers of Home Credit is that they do not only meet the demands of the public but they also come with short lists of eligibility and documentary requirements for application.
You loan application can get approved in as fast as one (1) minute. In case you applied via the My Home Credit app, you will receive a notification after submitting your loan application regarding the result. If you apply through a phone or the partner store of the lender, you will get an SMS notification.