Check the Requirements for Home Credit Cash Loan Offer Application
Home Credit Philippines has set a list of qualifications and requirements under the Cash Loan offer for its clients.
More and more people are getting curious about the cash loan offer of Home Credit Philippines. There are also a lot of individuals who received an offer from the popular and trusted lender.
Are you one of those who received a cash loan offer from Home Credit? Or you might be thinking whether or not it is for everyone?
The Home Credit Cash Loan offer is open for Filipino citizens between 18 to 68 years old who have received an offer from the lender. It is extended to good-paying clients or former clients of the lender.
The mininum loanable amount under the offer is P3,000 but the maximum loanable amount is a case-to-case basis depending on the offer of the lender.
Meanwhile, if you are not one of those who received an offer from Home Credit but you aspire to also be given the offer in the future, there are tips that you may consider to boost your credit score.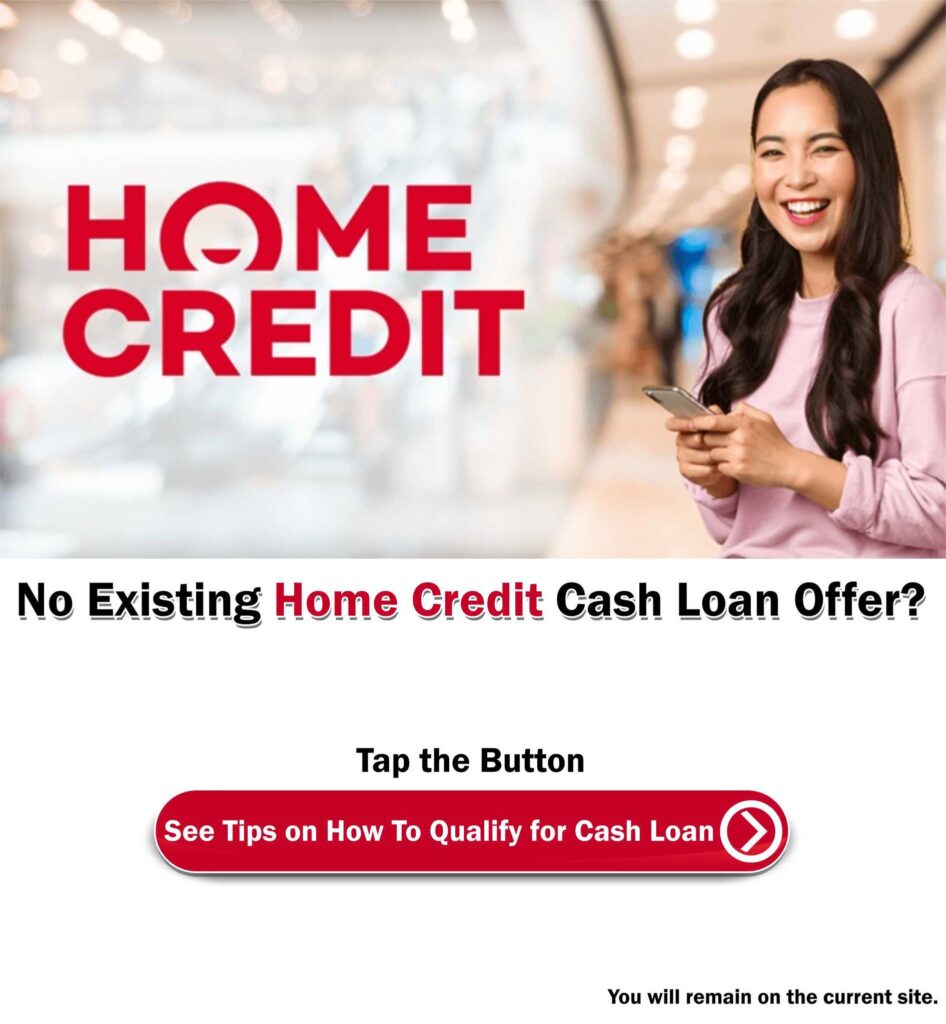 If you are one of those who received an offer and you wish to apply for the loan, there are a few requirements for Home Credit Cash Loan application that you must prepare. You need to prepare at least (1) primary ID or two (2) secondary IDs in applying.
Primary IDs
Unified Multi-Purpose ID (UMID)
Driver's License
Philippine Identification Card
Postal ID (New)
Voter's ID
Professional Regulation (PRC) ID – Secondary ID with Address Required
Secondary IDs
Postal ID (Old)
NBI Clearance
Barangay Certificate
Phone Bill
Water Bill
Electricity Bill
Mobile/Internet/Cable Bill
In applying for the offer, Home Credit actually provides its qualified clients three (3) options. Thus, you can really choose which is most convenient for you.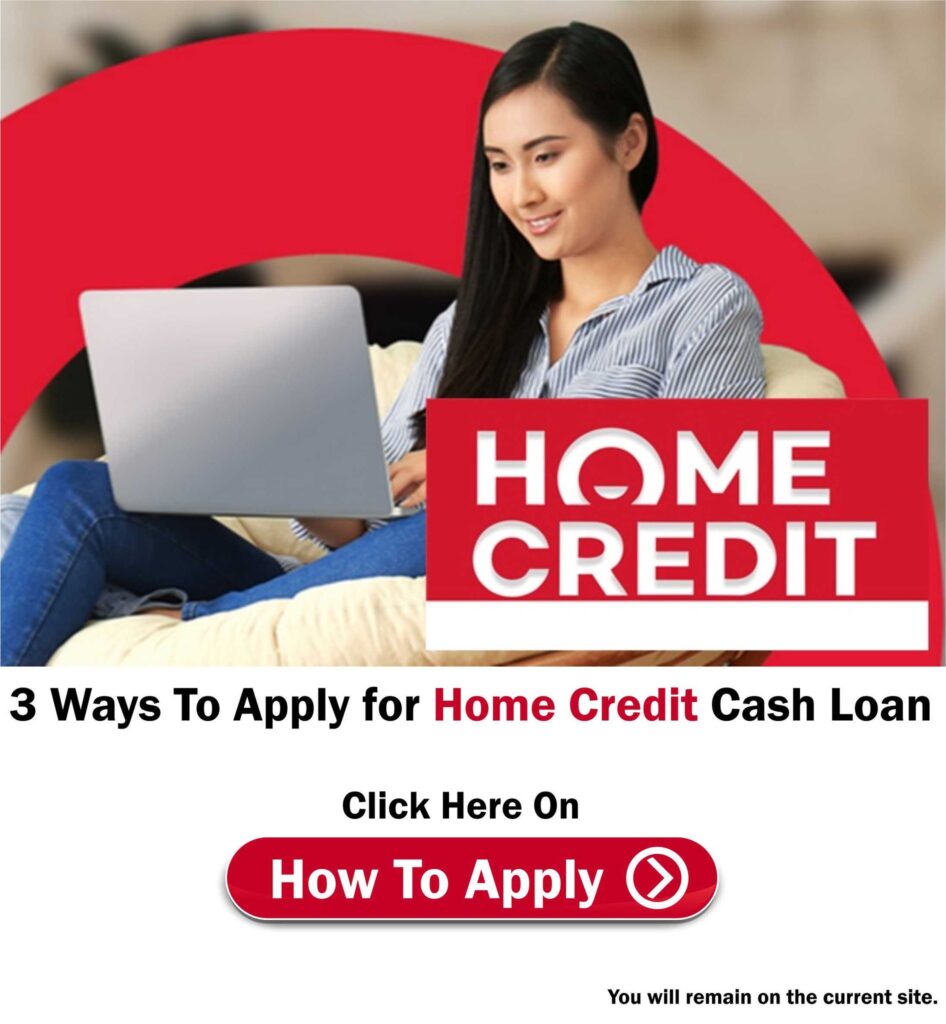 Home Credit may apply your loan application in as fast as one (1) minute thus the cash loan offer can be a perfect solution for abrupt financial needs. However, the offer might be present now and be gone tomorrow, thus, if you wish to apply for it, file your loan application at the soonest time possible while the offer can still be availed.