3 Ways To Apply for Home Credit Cash Loan Offer
Home Credit provides clients with three (3) options with regards to the process in applying for its Cash Loan offer.
If you are looking for a quick solution to your financial needs and you have a cash loan offer from Home Credit, it can be the best answer that you are looking for. You can have the money you need as fast as within one hour since you got the loan approval — not to mention that the loan application can be approved in as fast as one (1) minute since the submission.
You just have to prepare one (1) valid primary ID or two (2) secondary IDs in applying. Home Credit offers its qualified clients three (3) options in applying for the loan offer.
Visit one of Home Credit Partner Stores
Go to one of the partner stores of Home Credit Philippines nearest to you. Approach the HC staff so you will be assisted in your loan application.
Call the Home Credit Hotline
Call the hotline number indicated by Home Credit in the SMS/Email/Push Notification about the cash loan offer for you.
Apply Through Home Credit Philippines app
My Home Credit Philippines is an app that you can download from Google Play or App Store for free. Sign up for an account or sign up to your account if you already have an existing one.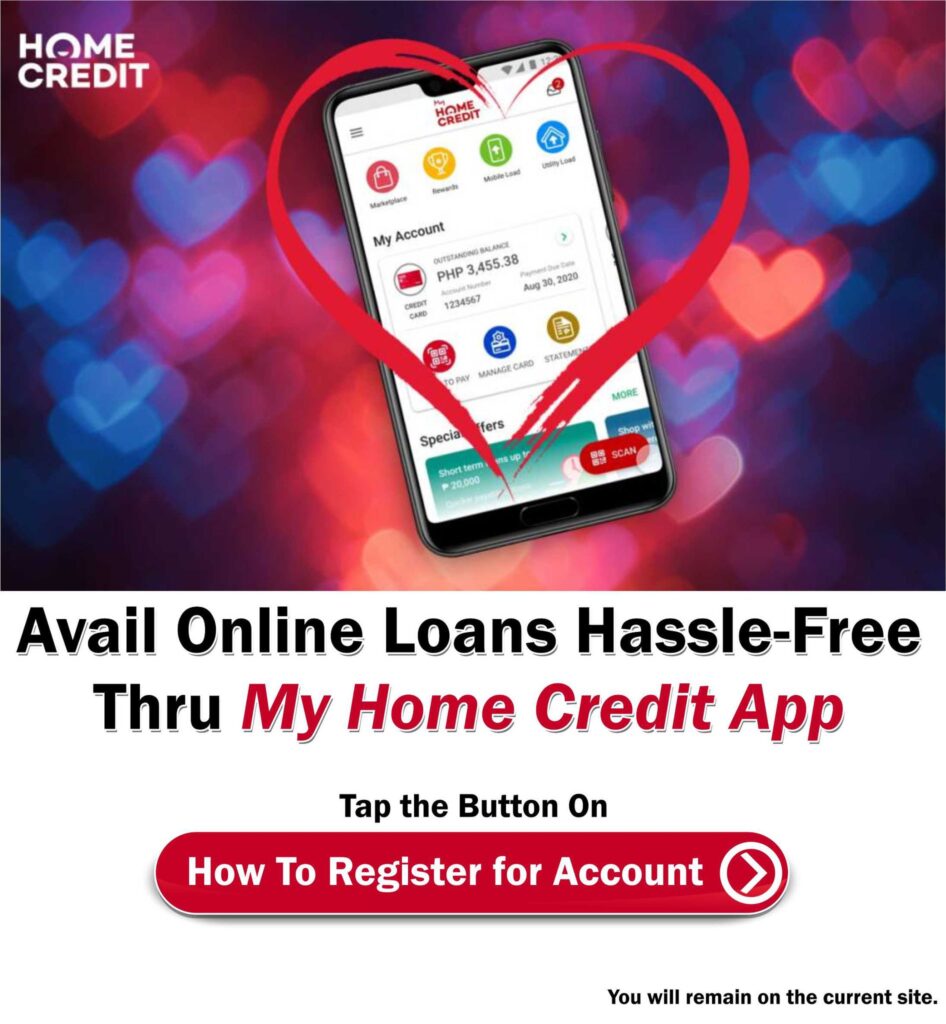 Once you have signed in to your Home Credit Philippines app account, click "Apply Now" in the cash loan offer. Pick the amount you wish to apply for a loan and follow the instructions. Complete the loan application form by providing the necessary details and review the information before clicking the "Submit" button.
Prepare your valid IDs. Wait for an update from Home Credit regarding the status of your loan application. Once approved, tap/click "Sign the Contract" and key-in the One-Time Password (OTP) sent to you by the lender.
Even if you have the cash loan offer, all loan applications are subject to the approval of Home Credit. Thus, before submitting your loan application, you might like to consider some tips to increase the chances of your application getting approved.