Full List of the Bank of the Philippine Islands / BPI Business Loans
BPI BUSINESS LOANS – Here is a full list of the business loan offers of the Bank of the Philippine Islands (BPI).
Nowadays, aside from personal loans and loan offers for those who wish to acquire residential properties and vehicles, a lot of banks offer business loans.
One of the banks that offer this type of loan is the Bank of the Philippine Islands. More commonly known as BPI, the giant private bank has different offers when it comes to business loan.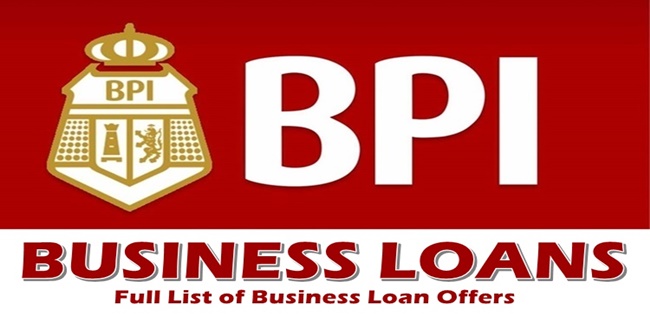 Based on the official website of the Bank of the Philippine Islands, there are three(3) BPI business loans and they serve different purposes. There is the short-term financing, the long-term financing, and the franchise financing.
1. Short-Term Financing
The Short-Term Financing of the BPI is intended for on-the-spot financing or to cover unforeseen expenses. You may also apply for it to meet the working capital requirements.
2. Long-Term Financing
The Long-Term Financing offer of the bank serves a lot of purposes. It is to provide assistance to the applicant-member on any of the following:
Business Expansion
Franchise Financing
Purchase of Fixed Assets and Equipment
Purchase / construction / renovation of condominium unit / residential property for lease
Purchase / construction / renovation of commercial property
Refinancing of existing commercial loan / mortgage
3. Franchise Financing
If you are into franchising a business, this BPI Business Loan offer is perfect for you. It can aid you in franchising your target establishment or food business considering that most usually requires fees.
To apply for any of the above-mentioned BPI Business Loans, you may visit the official website of the private bank – https://www.bpi.com.ph/.
Thank you for visiting our website. We hope we have helped you with regards to this matter. You may keep coming back for more informative guides.
READ ALSO: BPI LOAN INTEREST RATES – List of Interest Rates Under BPI Loans