Full List of the SSS Housing Loans For Members of the Insurance Institution
SSS HOUSING LOANS – Here is a full list of the housing loan offers of the Social Security System (SSS) for its members.
Most people working in the private sectors are members of the Social Security System or more commonly known as SSS. A lot of self-employed individuals are also insured under the SSS.
SSS has a lot of excellent offers for its members and among it are its loan offers. Members may apply for the SSS Salary Loan in the face of emergency or for any personal goal.
Under the Salary Loan offer, an SSS member may borrow an amount equivalent to her one-month or two-month average salary depending on his or her qualification.
Aside from the SSS Salary Loan, members of the social insurance institution may also apply for any of the SSS Housing Loans. These are perfect for those who wanted to acquire or renovate residential properties.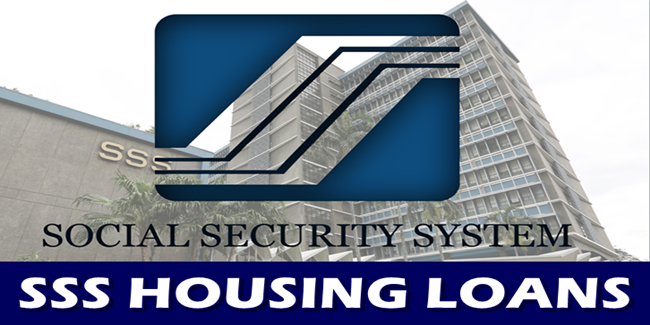 Based on the official website of the Social Security System, here is a full list of the SSS Housing Loans that members of the insurance institution may apply for:
Direct Housing Loan Facility for Workers' Organization Members
This housing loan offer aims to provide low-cost shelter to members of the accredited organizations of workers or WOMs.
Direct Housing Loan Facility for OFWs
If you are an overseas Filipino worker who wanted to acquire your own house, you may apply for this SSS loan offer. Here are the eligibility qualifications set by the social insurance institution:
An OFW is a private sector worker who is:
Currently deployed with a contract processed through the POEA or authenticated by the Embassy abroad
With employment contracts which are awaiting renewal/deployment; however, release of loan shall be made upon renewal/employment
A Filipino national but who is now a citizen or immigrant of a foreign countries but is interested in buying a housing unit for his family who is still in the country
A long-term resident overseas Filipinos who wish to avail of housing packages either for themselves when they retire or when they visit the Philippines and/or for their extended families
House Repair/Improvement Loan
Are you aspiring for some repair or renovation in your house? You may apply for this housing loan offer which is really intended for house improvement and repair. Visit – SSS Housing Loan: How To Apply for House Repair Loan To SSS.
Assumption of Mortgage
According to SSS, this loan offer allows "a member in good standing to assume the updated principal balance of an existing SSS housing loan".
With regards to the requirements for any of the above-mentioned SSS Housing Loans, you may visit the official website of the Social Security System – https://www.sss.gov.ph.
Thank you for visiting our website. We hope we have helped you with regards to this matter. You may keep coming back for more informative guides.
READ ALSO: SSS LOANS – 3 SSS Loan Offers For Members & How To Apply For Them