Full List of J&T Express Rates for Domestic Shipping Services Offer
J&T EXPRESS RATES – Here's a guide on the fees charged by the popular courier for the domestic shipping services it offers.
There are several couriers or parcel delivery service providers in the Philippines. One of the most popular is J&T Express which has gained the trust of millions of Filipinos. It operates in the Philippines nationwide — Luzon, Visayas, Mindanao, and even in the island areas.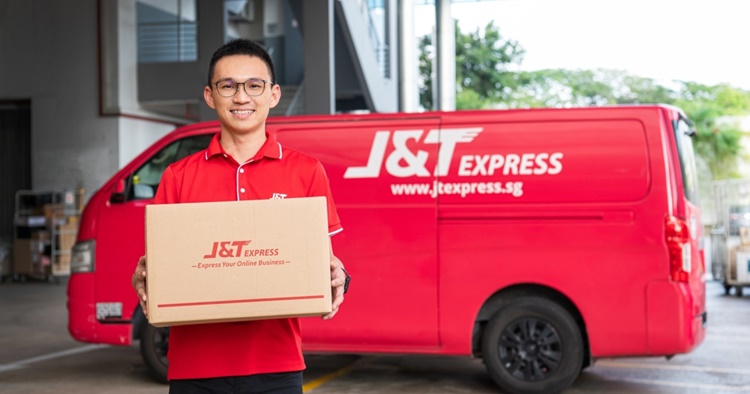 In fact, the J&T Express is not only operating in the Philippines as well as in Malaysia, Thailand, Vietnam, and Indonesia. The courier company also has a partnership with several huge companies including Lazada, Monmall, Realme, Kumu, PLDT, Smart, Oppo, and Hino. It is the official delivery courier of several businesses in the country.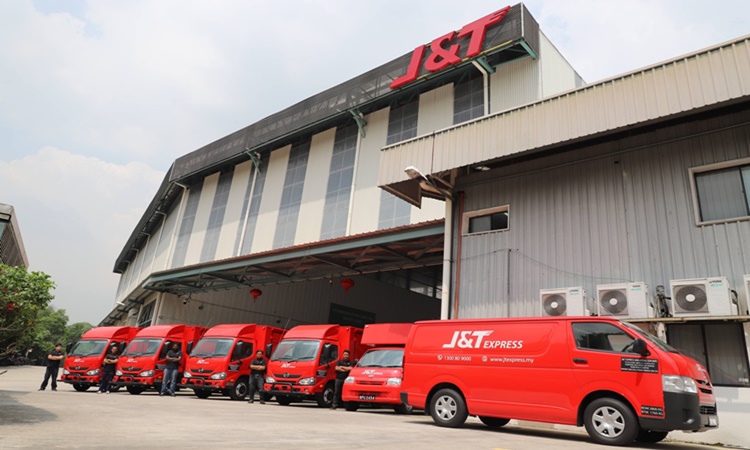 With regards to the domestic shipping service of J&T Express, the courier has over 400 branches and warehouses across the nation thus its service is really accessible. It also has 300 delivery trucks and vehicles and offers clients real-time tracking feature of the parcel they sent.
With regards to the tracking feature, J&T Express has four (4) service platforms which include the J&T Express website, mobile app, social media, and the 24/7 customer service hotline. There is also a 24/7 CCTV monitoring for the security of the parcels. In claiming, the receiver may be requested to present one of his/her valid IDs.
The J&T Express rates for domestic shipping vary depending on the weight of the parcel, the area of origin, and the destination. Also, the rates may change if you prefer to have your item boxed for shipping.
| Box Size | Dimensions | Weight Capacity | Price |
| --- | --- | --- | --- |
| Extra Small | 30 x 24 x 15cm | 3kg – 4 kg | ₱30 |
| Small | 36 x 27 x 18cm | 4kg – 5kg | ₱40 |
| Medium | 46 x 30 x 23cm | 6kg – 9kg | ₱50 |
| Large | 60 x 36 x 32cm | 10kg – 12kg | ₱80 |
With regards to the specific J&T Express rates for parcels weighing up to 6 kilograms, you can check the guide below for the service charges per area for domestic shipping:
Parcel from Metro Manila
| Area for Delivery | 500g and below | 500g – 1kg | 1 kg – 3kg | 3kg – 4 kg | 4kg – 5kg | 5kg – 6kg |
| --- | --- | --- | --- | --- | --- | --- |
| Metro Manila | ₱85 | ₱115 | ₱155 | ₱225 | ₱305 | ₱455 |
| Luzon | ₱95 | ₱165 | ₱190 | ₱280 | ₱370 | ₱465 |
| Visayas | ₱100 | ₱180 | ₱200 | ₱300 | ₱400 | ₱500 |
| Mindanao | ₱105 | ₱195 | ₱220 | ₱330 | ₱440 | ₱550 |
| Island | ₱115 | ₱205 | ₱230 | ₱340 | ₱450 | ₱560 |
Parcel from Luzon
| Area for Delivery | 500g and below | 500g – 1kg | 1 kg – 3kg | 3kg – 4 kg | 4kg – 5kg | 5kg – 6kg |
| --- | --- | --- | --- | --- | --- | --- |
| Luzon | ₱85 | ₱155 | ₱180 | ₱20 | ₱360 | ₱455 |
| Metro Manila | ₱95 | ₱165 | ₱190 | ₱280 | ₱370 | ₱465 |
| Visayas | ₱100 | ₱180 | ₱200 | ₱300 | ₱400 | ₱500 |
| Mindanao | ₱105 | ₱195 | ₱220 | ₱330 | ₱440 | ₱550 |
| Island | ₱115 | ₱205 | ₱230 | ₱340 | ₱450 | ₱560 |
Parcel from Visayas
| Area for Delivery | 500g and below | 500g – 1kg | 1 kg – 3kg | 3kg – 4 kg | 4kg – 5kg | 5kg – 6kg |
| --- | --- | --- | --- | --- | --- | --- |
| Visayas | ₱85 | ₱155 | ₱180 | ₱270 | ₱360 | ₱455 |
| Metro Manila | PHP100 | PHP180 | ₱200 | ₱300 | PHP400 | ₱500 |
| Luzon | ₱100 | ₱180 | ₱200 | ₱300 | ₱400 | ₱500 |
| Mindanao | ₱105 | ₱175 | ₱200 | ₱290 | ₱380 | ₱475 |
| Island | ₱115 | ₱185 | ₱210 | ₱300 | ₱390 | ₱485 |
Parcel from Mindanao
| Area for Delivery | 500g and below | 500g – 1kg | 1 kg – 3kg | 3kg – 4 kg | 4kg – 5kg | 5kg – 6kg |
| --- | --- | --- | --- | --- | --- | --- |
| Mindanao | ₱85 | ₱155 | ₱180 | ₱270 | ₱360 | ₱455 |
| Luzon | ₱105 | ₱195 | ₱215 | ₱325 | ₱435 | ₱545 |
| Metro Manila | ₱105 | ₱195 | ₱215 | ₱325 | ₱435 | ₱545 |
| Visayas | ₱105 | ₱175 | ₱195 | ₱285 | ₱375 | ₱470 |
| Island | ₱115 | ₱205 | ₱230 | ₱340 | ₱450 | ₱560 |
Parcel from an Island
| Area for Delivery | 500g and below | 500g – 1kg | 1 kg – 3kg | 3kg – 4 kg | 4kg – 5kg | 5kg – 6kg |
| --- | --- | --- | --- | --- | --- | --- |
| Island | ₱115 | ₱205 | ₱230 | ₱340 | ₱450 | ₱560 |
| Metro Manila | ₱115 | ₱205 | ₱230 | ₱340 | ₱450 | ₱560 |
| Luzon | ₱115 | ₱205 | ₱230 | ₱340 | ₱450 | ₱560 |
| Visayas | ₱115 | ₱185 | ₱210 | ₱300 | ₱390 | ₱485 |
| Mindanao | ₱115 | ₱205 | ₱230 | ₱340 | ₱450 | ₱560 |