Have you heard about the Shopee SPayLater Payment Offer of the Online Marketplace?
SHOPEE SPAYLATER – Are you wondering what is SPayLater or the "Pay Later" payment offered by the online marketing platform?
Millions of Filipinos are avid users of online marketing platform Shopee – some are sellers while most are buyers. One of the most popular marketing plaforms in the Philippines and several countries across the globe, there are a lot of online stores in the said marketplace selling different products of different brands. They provide a lot of options to the sellers.
What many people like about online shopping in Shopee is it saves them time, energy, and money. You can shop and buy the things you need whether you are at home, at your office, or even while traveling as long as you have your internet connection. It suits busy people best.
Shopee also has discounts and promos and you can save money while buying certain things in the online marketing platform. It also offers Shopee SPayLater payment to selected buyers in the online marketing platform.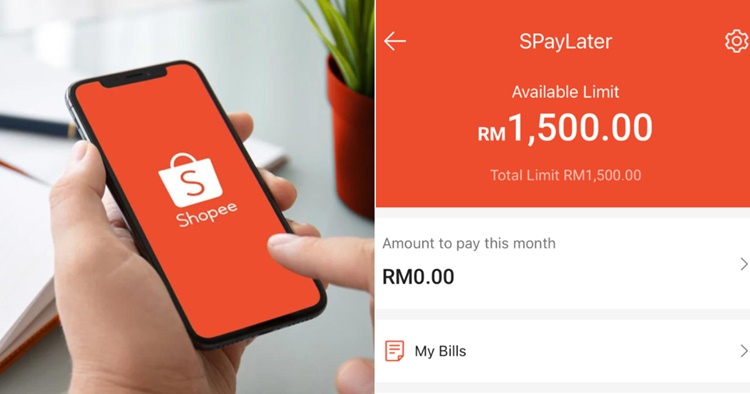 How does the Shopee SPayLater payment works? Under this payment offer of the online marketing platform to selected buyers, you will be given a credit limit and you can shop in the online marketplace and just pay for it in light monthly installments.
There is an interest rate under the SPayLater payment. Meanwhile, only the principal amounts of the products that you will buy will be deducted from your outstanding credit limit. Here's an example:
Credit Limit: Php 3000.00
Purchase: Php 350.00
Available Credit Limit after Purchase: Php  2,650.00
This Shopee SPayLater payment offer is for selected clients only. Every time you pay your monthly dues, the principal amount credited from your credit limit will be returned.
Aside from this "pay later" payment, the online marketing platform also offers a cash loan, the SLoan, for selected individuals. You may visit – Shopee Cash Loan: Here's the Minimum & Maximum Loanable Amounts.