Guide on SSS Monthly Contribution for Employed Members 2023 – Updated Rate
SSS MONTHLY CONTRIBUTION FOR EMPLOYED 2023 – Here is a table for the Social Security System (SSS) monthly contribution rates this year.
A huge part of the population of Social Security System (SSS) members are employed individuals. These are people who are employed in the private sector. They are entitled to loans and benefit services offered by the social insurance institution.
The loans and benefits offered by SSS come with qualifications including the number of contributions posted. The SSS members post contributions monthly. It depends on the source of income of the member and the amount earned monthly.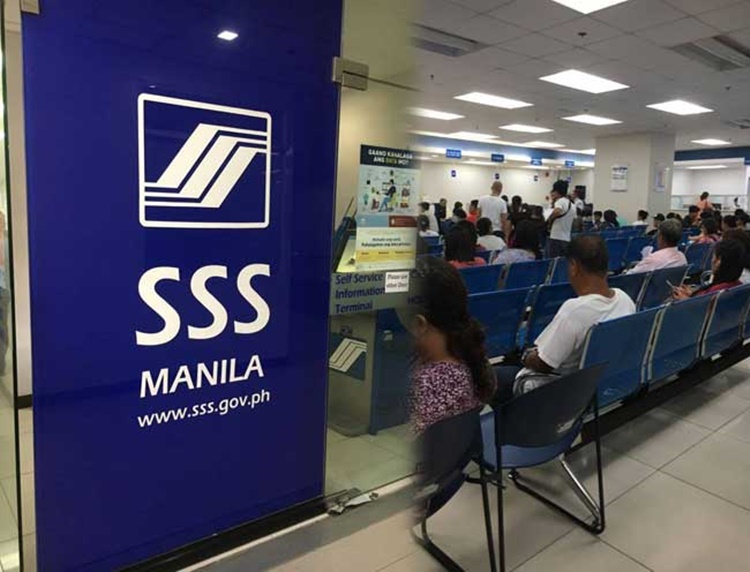 SSS Monthly Contribution for Employed Members 2023
As of this writing, the new SSS monthly contribution for employed members in 2023 has yet to be posted. Here is the current 2022 table of contributions implemented:
Range of Compensation
Monthly Salary Credit
Amount of Contributions
Regular Social Security
Mandatory Provident Fund
Total
Regular Social Security
Employee's Compensation
Mandatory Provident Fund
Total
Employee's Compensation
ER
EE
TOTAL
ER
EE
TOTAL
ER
EE
TOTAL
ER
EE
TOTAL
1,000 – 3,249.99
3,000
–
3,000
255.00
135.00
390.00
10
–
10
–
–
–
265.00
135.00
400.00
3,250 – 3,749.99
3,500
–
3,500
297.50
157.50
455.00
10
–
10
–
–
–
307.50
157.50
465.00
3,750 – 4,249.99
4,000
–
4,000
340.00
180.00
520.00
10
–
10
–
–
–
350.00
180.00
530.00
4,250 – 4,749.99
4,500
–
4,500
382.50
202.50
585.00
10
–
10
–
–
–
392.50
202.50
595.00
4,750 – 5,249.99
5,000
–
5,000
425.00
225.00
650.00
10
–
10
–
–
–
435.00
225.00
660.00
5,250 – 5,749.99
5,500
–
5,500
467.50
247.50
715.00
10
–
10
–
–
–
477.50
247.50
725.00
5,750 – 6,249.99
6,000
–
6,000
510.00
270.00
780.00
10
–
10
–
–
–
520.00
270.00
790.00
6,250 – 6,749.99
6,500
–
6,500
552.50
292.50
845.00
10
–
10
–
–
–
562.50
292.50
855.00
6,750 – 7,249.99
7,000
–
7,000
595.00
315.00
910.00
10
–
10
–
–
–
605.00
315.00
920.00
7,250 – 7,749.99
7,500
–
7,500
637.50
337.50
975.00
10
–
10
–
–
–
647.50
337.50
985.00
7,750 – 8,249.99
8,000
–
8,000
680.00
360.00
1,040.00
10
–
10
–
–
–
690.00
360.00
1,050.00
8,250 – 8,749.99
8,500
–
8,500
722.50
382.50
1,105.00
10
–
10
–
–
–
732.50
382.50
1,115.00
8,750 – 9,249.99
9,000
–
9,000
765.00
405.00
1,170.00
10
–
10
–
–
–
775.00
405.00
1,180.00
9,250 – 9,749.99
9,500
–
9,500
807.50
427.50
1,235.00
10
–
10
–
–
–
817.50
427.50
1,245.00
9,750 – 10,249.99
10,000
–
10,000
850.00
450.00
1,300.00
10
–
10
–
–
–
860.00
450.00
1,310.00
10,250 – 10,749.99
10,500
–
10,500
892.50
472.50
1,365.00
10
–
10
–
–
–
902.50
472.50
1,375.00
10,750 – 11,249.99
11,000
–
11,000
935.00
495.00
1,430.00
10
–
10
–
–
–
945.00
495.00
1,440.00
11,250 – 11,749.99
11,500
–
11,500
977.50
517.50
1,495.00
10
–
10
–
–
–
987.50
517.50
1,505.00
11,750 – 12,249.99
12,000
–
12,000
1,020.00
540.00
1,560.00
10
–
10
–
–
–
1,030.00
540.00
1,570.00
12,250 – 12,749.99
12,500
–
12,500
1,062.50
562.50
1,625.00
10
–
10
–
–
–
1,072.50
562.50
1,635.00
12,750 – 13,249.99
13,000
–
13,000
1,105.00
585.00
1,690.00
10
–
10
–
–
–
1,115.00
585.00
1,700.00
13,250 – 13,749.99
13,500
–
13,500
1,147.50
607.50
1,755.00
10
–
10
–
–
–
1,157.50
607.50
1,765.00
13,750 – 14,249.99
14,000
–
14,000
1,190.00
630.00
1,820.00
10
–
10
–
–
–
1,200.00
630.00
1,830.00
14,250 – 14,749.99
14,500
–
14,500
1,232.50
652.50
1,885.00
10
–
10
–
–
–
1,242.50
652.50
1,895.00
14,750 – 15,249.99
15,000
–
15,000
1,275.00
675.00
1,950.00
30
–
30
–
–
–
1,305.00
675.00
1,980.00
15,250 – 15,749.99
15,500
–
15,500
1,317.50
697.50
2,015.00
30
–
30
–
–
–
1,347.50
697.50
2,045.00
15,750 – 16,249.99
16,000
–
16,000
1,360.00
720.00
2,080.00
30
–
30
–
–
–
1,390.00
720.00
2,110.00
16,250 – 16,749.99
16,500
–
16,500
1,402.50
742.50
2,145.00
30
–
30
–
–
–
1,432.50
742.50
2,175.00
16,750 – 17,249.99
17,000
–
17,000
1,445.00
765.00
2,210.00
30
–
30
–
–
–
1,475.00
765.00
2,240.00
17,250 – 17,749.99
17,500
–
17,500
1,487.50
787.50
2,275.00
30
–
30
–
–
–
1,517.50
787.50
2,305.00
17,750 – 18,249.99
18,000
–
18,000
1,530.00
810.00
2,340.00
30
–
30
–
–
–
1,560.00
810.00
2,370.00
18,250 – 18,749.99
18,500
–
18,500
1,572.50
832.50
2,405.00
30
–
30
–
–
–
1,602.50
832.50
2,435.00
18,750 – 19,249.99
19,000
–
19,000
1,615.00
855.00
2,470.00
30
–
30
–
–
–
1,645.00
855.00
2,500.00
19,250 – 19,749.99
19,500
–
19,500
1,657.50
877.50
2,535.00
30
–
30
–
–
–
1,687.50
877.50
2,565.00
19,750 – 20,249.99
20,000
–
20,000
1,700.00
900.00
2,600.00
30
–
30
–
–
–
1,730.00
900.00
2,630.00
20,250 – 20,749.99
20,000
500
20,500
1,700.00
900.00
2,600.00
30
–
30
42.50
22.50
65.00
1,772.50
922.50
2,695.00
20,750 – 21,249.99
20,000
1000
21,000
1,700.00
900.00
2,600.00
30
–
30
85.00
45.00
130.00
1,815.00
945.00
2,760.00
21,250 – 21,749.99
20,000
1500
21,500
1,700.00
900.00
2,600.00
30
–
30
127.50
67.50
195.00
1,857.50
967.50
2,825.00
21,750 – 22,249.99
20,000
2000
22,000
1,700.00
900.00
2,600.00
30
–
30
170.00
90.00
260.00
1,900.00
990.00
2,890.00
22,250 – 22,749.99
20,000
2500
22,500
1,700.00
900.00
2,600.00
30
–
30
212.50
112.50
325.00
1,942.50
1,012.50
2,955.00
22,750 – 23,249.99
20,000
3000
23,000
1,700.00
900.00
2,600.00
30
–
30
255.00
135.00
390.00
1,985.00
1,035.00
3,020.00
23,250 – 23,749.99
20,000
3500
23,500
1,700.00
900.00
2,600.00
30
–
30
297.50
157.50
455.00
2,027.50
1,057.50
3,085.00
23,750 – 24,249.99
20,000
4000
24,000
1,700.00
900.00
2,600.00
30
–
30
340.00
180.00
520.00
2,070.00
1,080.00
3,150.00
24,250 – 24,749.99
20,000
4500
24,500
1,700.00
900.00
2,600.00
30
–
30
382.50
202.50
585.00
2,112.50
1,102.50
3,215.00
24,750 – Over
20,000
5000
25,000
1,700.00
900.00
2,600.00
30
–
30
425.00
225.00
650.00
2,155.00
1,125.00
3,280.00
You may also read – SSS Monthly Contribution 2023: List of Monthly Contribution Rates for Members