Guide on How To Apply for Finbro Cash Loan Offer & the Requirements
APPLY FINBRO CASH LOAN – Here is a guide on how to apply for the cash loan offer of Finbro.ph and the requirements in applying.
Are you looking for an entity where you can conveniently apply for a cash loan offer? One of them is Finbro.ph. It boasts its loan offer with easy and fast service that is offered nationwide. It is open for individuals between 20 to 65 years old and has a stable source of income.
Finbro has several trusted partners such as Cebuana Lhuillier, UnionBank, M Lhuillier, and truemoney. You can check the application process below.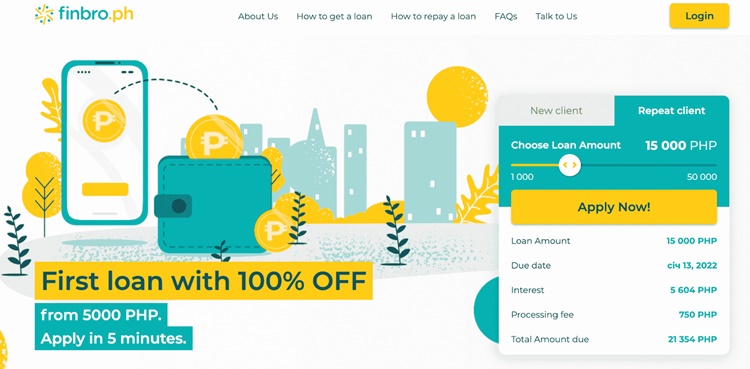 Do you want to know how much you may borrow under this loan offer? Feel free to visit – Finbro Cash Loan: Here's How Much You May Borrow under this Loan Offer.
How to Apply for Finbro Cash Loan?
Step 1 – Prepare the requirements. Under the loan offer of Finbro, you only need to prepare one (1) valid ID for application.
Step 2 – Go to the website of Finbro.ph. What sets this loan apart from the other offers that you can apply for even without going to a physica office is that you may apply for it without downloading any app. You just have to visit its official website – Finbro.ph.
Step 3 – Wait for the approval. The loan processing will take only a few minutes and you can be approved. Upon the approval, you will receive the money in your bank account.
The loan offer of Finbro.ph is open 24/7 – short, convenient, and easy to apply for. Aside from Finbro.ph, another entity that also offers a cash loan is JuanHand. To check on the offer of JuanHand, you may visit – JuanHand Personal Cash Loan: How To Apply & the Requirements.