Guide on Autosweep RFID Registration & Installation
AUTOSWEEP RFID – Here is a guide on how to register and the requirements that you must comply with for smooth expressway passing.
Among the best options for a faster travel when you are in Metro Manila is to take the expressways. Truth be told that heavy traffic in the Metro, which is usual, can get you stuck from several minutes to hours. Through the expressways, you can avoid the long queus of cars.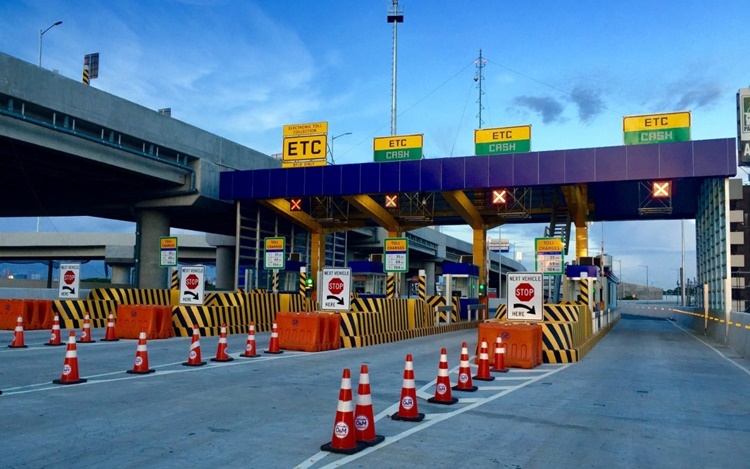 However, it is also important to note that there are fees in passing the expressways — just like the North Luzon Expressway or NLEX toll fee and the Cavite-Laguna Expressway or the Calax toll fee. You can go for a cashless payment when you register to the Autosweep RFID.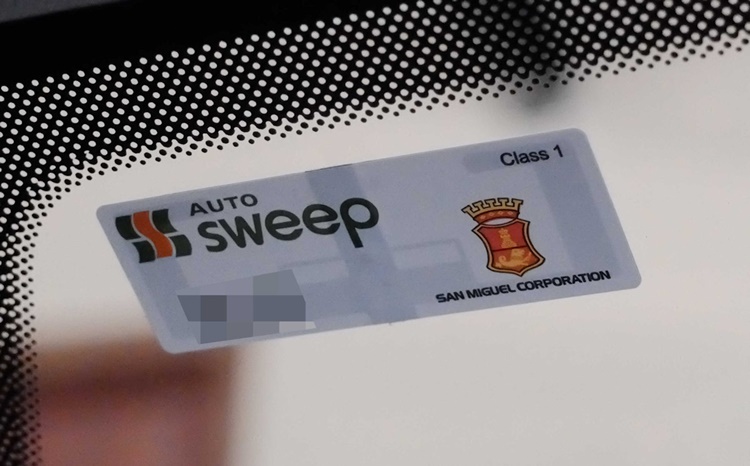 The Autosweep RFID can be used in expressways that are under the San Miguel Corporation. You can simply present the card in passing by any of the following expressways:
South Luzon Expressway (SLEX)
Metro Manila Skyway System
NAIA Expressway (NAIAX)
Southern Tagalog Arterial Road (STAR) Tollway
Tarlac-Pangasinan-La Union Expressway (TPLEX)
Muntinlupa-Cavite Expressway (MCX)
To register for an Autosweep RFID, you don't need to pay as the stickers are given free. You just have to comply with the documentary requirements as well as the initial load requirement set depending on the type of car you want to register.
Step 1 — Download and print the ATG subscription form. You can obtain it online from the Autosweep RFID website.
Step 2 — Fill out the form by providing your full name; date of enrollment; mobile number; email address; vehicle maker, model, color, year, and plate number; and signature.
Step 3 — Go to an RFID station and submit your form.
Step 4 — Comply with the loan requirement. There is no fee in registering. You just have to comply with the load requirement depending on the vehicle you wish to register.
For Class 1 vehicles which include jeepneys, cars, pick ups, vans, and motorcylces, you must have a minimum load of P200. Meanwhile, the load is consumable for toll fees.
For Class 2 vehicles which include buses and light trucks and Class 3 vehicles which include large trucks with or without trailers must have at least P1,000 load.
Step 5 — Proceed with the RFID installation. You can install an Autosweep RFID at any of the following:
Metro Manila Skyway
Nichols Alpha NB Exit Toll Gate
Runway NB Toll Plaza
Robinsons Galleria Ortigas
C5 RFID Center SB
Petron Diego Silang (C5 NB)
Petron Boni Serrano
Petron Square La Vista (Katipunan)
Petron Commerce Avenue
Petron Dasmarinas Village (Arnaiz Makati)
Shell Magallanes
Buendia NB Entry Plaza
Quirino NB Exit Plaza 
Nagtahan NB Entry and NB/SB Exit Toll Plaza
Plaza Dilao SB Entry Plaza
Quezon Avenue NB Entry/Exit and SB Entry Plaza
G. Araneta NB Entry Plaza 
Del Monte NB/SB Plaza A and B
South Luzon Express (SLEX)
Southwoods RFID Center SB
Sta. Rosa RFID Center SB
Ayala Greenfield RFID Center SB
Eton Northbound
Petron KM 44 
Calamba RFID Center NB
Calamba Bravo
Petron San Pedro
Shell Mamplasan
Shell Putatan
Caltex MCX
Mamplasan Northbound and Southbound (after entry)
Susana Heights
Soldier Hills Skyway Extension
Southern Tagalog Arterial Road (STAR)
Star Toll Lipa RFID Center
Batangas Toll Plaza Entry Drive Thru
Petron Lipa STAR
Petron Ibaan
Petron Malvar
Lipa NB Toll Plaza (before entry)
Sto. Tomas NB Toll Plaza (after exit)
Ninoy Aquino International Airport Expressway or (NAIAX)
NAIAX Main Bravo Northbound Exit Toll Plaza
NAIAX Main Alpha
Tarlac-Pangasinan-La Union Expressway (TPLEX)
Urdaneta Toll Gate
TPLEX RFID Center
Pura Toll Gate
Petron Pura NB/SB
Rosario Toll Gate
Tarlac Main Toll Gate
Victoria Toll Gate
Carmen Toll Gate
You must get a card which you will use for cashless payments everytime you pass by the expressways under the Miguel Corporation (SMC).