List of the BPI Credit Card Fees That Applicants Should Be Aware Of
BPI CREDIT CARD FEES – Here is a list of the charges implemented under a specific credit card offer of the Bank of the Philippine Islands.
One of the usual offers of most banks in the Philippines and as well as abroad is the credit card. Among the PH bank which has this offer is the Bank of the Philippine Islands or more commonly known as BPI.
There are a lot of BPI credit cards that we can choose from. They may come with different features and as well as fees and charges which are part of most credit card offers.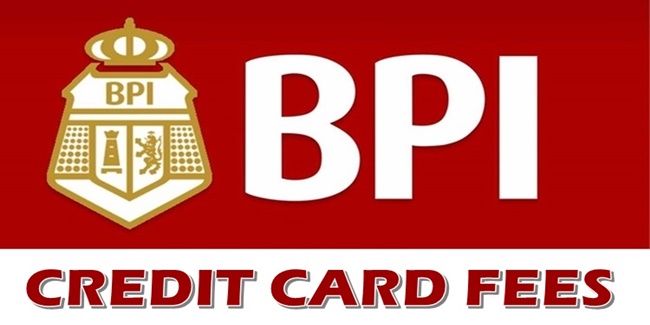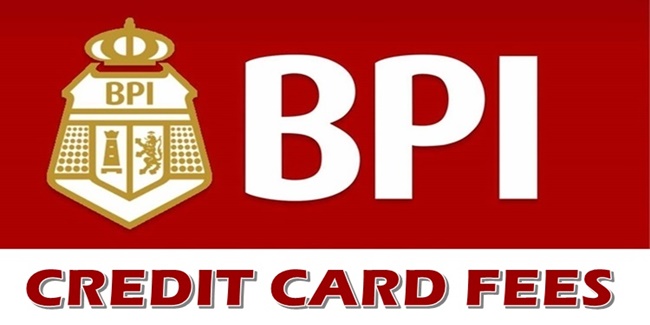 With regards to the BPI Credit Card Fees, here is a list of the charges implemented under a specific credit card offer of the bank based on their official website:
BPI Visa Signature Card
Annual Fee – Php 5,500.00
Annual Fee for 1st Supplementary – Free for life
Annual Fee for 2nd to 6th Supplementary – Php 2,750.00
Finance Charge – 3.50%
BPI Blue Mastercard
Annual Fee – Php 1,500.00
Annual Fee for 1st Supplementary – Free for life
Annual Fee for 2nd to 6th Supplementary – Php 775.00
Finance Charge – 3.50%
BPI Gold Mastercard: The Premium Card
Annual Fee – Php 2,250.00
Annual Fee for 1st Supplementary – Free for life
Annual Fee for 2nd to 6th Supplementary – Php 1,125.00
Finance Charge – 3.50%
Petron-BPI Mastercard: The Practical Motorist Card
Annual Fee – Php 1,550.00
Annual Fee for 1st Supplementary – Free for life
Annual Fee for 2nd to 6th Supplementary – Php 775.00
Finance Charge – 3.50%
BPI SkyMiles Mastercard: The Pure Mileage Card
Annual Fee – Php 2,050.00
Annual Fee for 1st Supplementary – Free for life
Annual Fee for 2nd to 6th Supplementary – Php 1,025.00
Finance Charge – 3.50%
BPI SkyMiles Platinum Mastercard: The Premium Travel Privilege Card
Annual Fee – Php 5,000.00
Annual Fee for 1st Supplementary – Free for life
Annual Fee for 2nd to 6th Supplementary – Php 2,500.00
Finance Charge – 3.50%
BPI Family Savings Credit Card
Annual Fee – Php 1,350.00
Annual Fee for 1st Supplementary – Free for life
Annual Fee for 2nd to 6th Supplementary – Php 675.00
Finance Charge – 3.00%
BPI eCredit: The Internet Shopping Card
Annual Fee – Free for life
Annual Fee for 1st Supplementary – Free for life
Annual Fee for 2nd to 6th Supplementary – Free for life
Finance Charge – 3.50%
BPI Amore Visa: The Ayala Malls Lifestyle Card
Annual Fee – Php 2,050.00
Annual Fee for 1st Supplementary – Free for life
Annual Fee for 2nd to 6th Supplementary – Php 1,025.00
Finance Charge – 3.50%
BPI Amore Visa Platinum: The Premium Ayala Malls Lifestyle Card
Annual Fee – Php 5,000.00
Annual Fee for 1st Supplementary – Free for life
Annual Fee for 2nd to 6th Supplementary – Php 2,500.00
Finance Charge – 3.50%
BPI Edge Mastercard: The Value for Style Card
Annual Fee – Php 110.00 per month
Annual Fee for 1st Supplementary – Free for life
Annual Fee for 2nd to 6th Supplementary – Php 55.00 per month
Finance Charge – 3.50%
READ ALSO: BPI CREDIT CARD APPLY ONLINE – How To Apply For BPI Credit Card